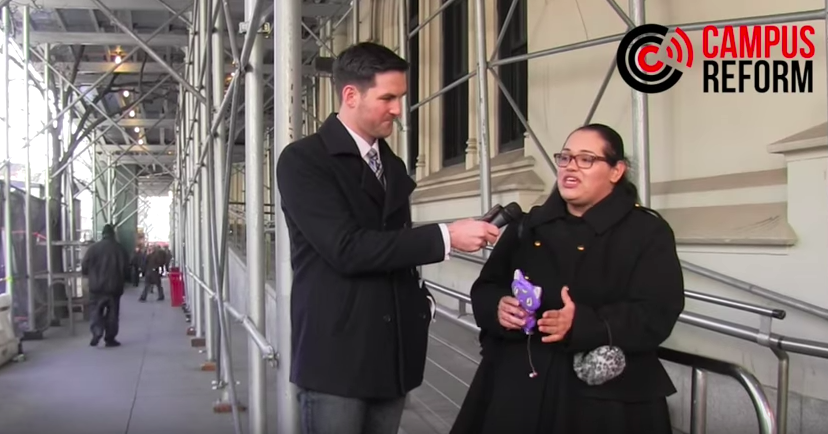 (Cover Photo: Screenshot)
Following President Trump's first State of the Union address, Campus Reform asked students at John Jay College in New York City to respond to some quotes from his speech.
To see if there was any bias against Trump just for being, well, Trump, Campus Reform used quotes from former President Obama's SOTU addresses instead.  
Most students criticized the ideas, including calling ISIS "fanatics" and "killers" that must be destroyed and how "when you come after Americans we come after you," thinking they were coming from Trump.
"Donald Trump should, you know, mind his own business and, like, just focus on America because he's the president of the United States, not the whole world," said one student.
"I feel like when you say something like that it kind of makes you, like, a target," said another.
"He doesn't think before speaking and how it's going to offend a lot of other people," said a female student.  
When the students found out they were actually responding to quotes made by Obama, they changed their tune.
A few students surprisingly admitted that there's a lot of bias against Trump. 
One of his fiercest critics in the video backtracked and said that maybe if people looked at Trump's presidency as a whole, "they might have a better outlook on him and a better perspective in general."
Campus Reform's Cabot Philips said in an interview with "Fox & Friends" on Monday that one student was so upset that he threatened to beat Philips up.
"They were quite shocked," he said.
Check out the video below. 
Thank you for supporting MRCTV! As a tax-deductible, charitable organization, we rely on the support of our readers to keep us running! Keep MRCTV going with your gift here!