A groundskeeper for Suffolk County Community College in New York said he was not allowed to wear the awesome "Make America Great Again" while he was working on the school's campus. 
Salvatore Esposito, who's worked at the school for 11 years, told News12 Long Island that he was off-put when the executive dean sent an email to his boss saying employees couldn't express political views while on the job. 
According to News12, The email partially reads: 
While that hat doesn't have a political candidate's name nor a party or logo on it, it has nevertheless reached the level of being a clear political statement. Please reinforce to staff that political attire is not permissible during working hours.
That sounds reasonable, right? Well, not so much.
Esposito, an Iraq War veteran, says the school allowed supporters of Hillary — the loser of the 2016 election — to wear their political attire without any problems. News12 Long Island showed pictures of the college supporting liberal political statements such as "I Stand for Dreamers" and "I Stand with Undocumented Students." 
Here are the images: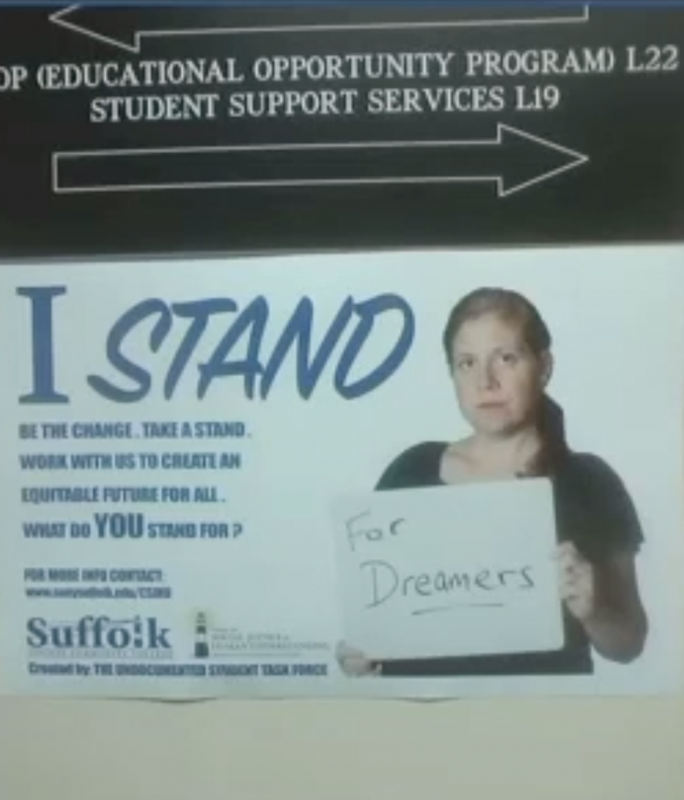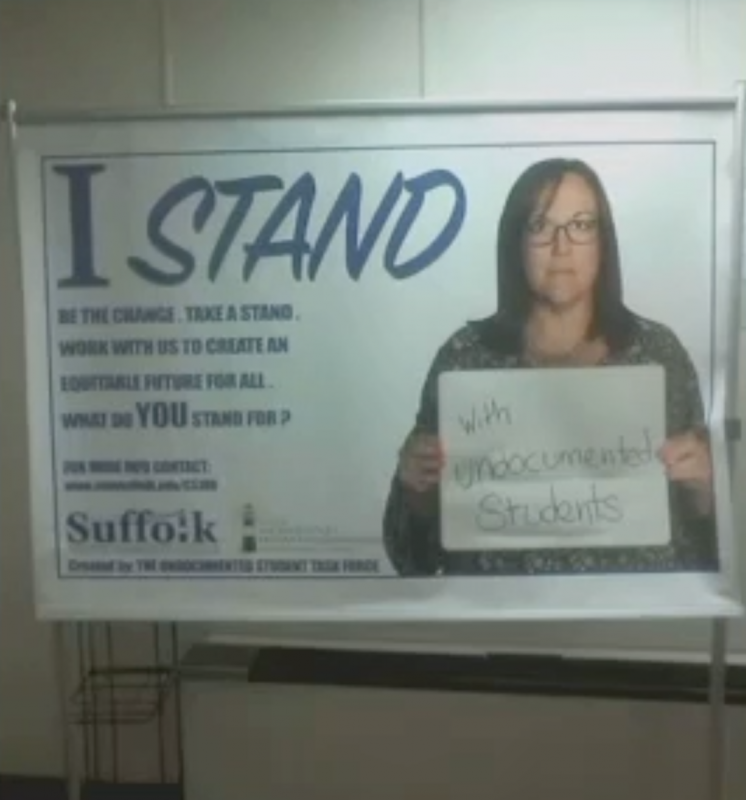 These pictures appear to be showing the school upholding "progressive viewpoints," they must have forgot about those.
The left-leaning school soon backtracked from the dean's original statement, claiming he meant to say the problem wasn't the MAGA hat, but that Esposito was "wearing any hat at all."
Drew Biondo, Director of Communications for the college told News 12 the hat wasn't part of the groundskeeper's uniform. 
"It will be addressed and it will be referred to our HR department," he said. "They will get hats if they need them."
I kind of find that hard to believe. A groundskeeper not being able to wear a hat? Yeah right. 
Esposito wasn't buying Biondo's explanation, he is absolutely convinced the problem was that the hat is a red MAGA hat.
"They were never concerned about me wearing a hat before," Esposito told Newsday. "I feel that the college is biased against me because of my political beliefs. They violated my First Amendment rights."