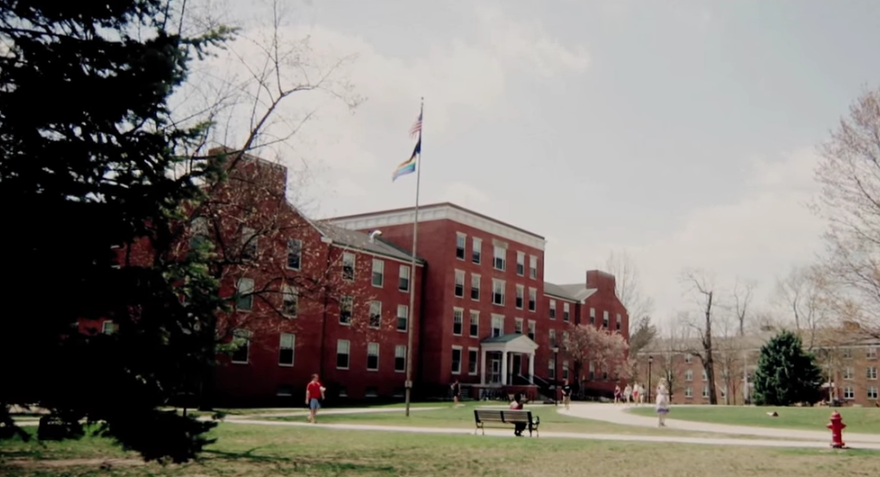 An Indiana college shut down Thursday to discuss how the school is allegedly "unsuitable for students of color to thrive" due to the lack of a "safe space" on campus and a required racial diversity class that is taught explicitly by a black professor picked by black students.
The Palladium-Item reports Earlham College canceled classes in order to discuss diversity demands made by students. According to Pal-Item, students marched on campus Monday and gave a list of demands to Earlham President David Dawson.
Earlham media relations director Brian Zimmerman refused to give Pal-Item the list of student "requirements." Instead, Pal-Item obtained the demands from an email that was allegedly sent to students, faculty, and staff.
One of the demands made by the students is to create a required "racial diversity training" course that is taught by a black professor who is chosen by black students (emphasis added):
We require there to be racial diversity training for all students, faculty, dining staff, senior staff members, and administration of all ethnicities. It is imperative that there be a serious, sophisticated, and effective racial diversity intro level class requirement for all first year and transfer students and that this course not be taught by a white professor. We must have our voices be heard and it be required that students of color be ultimately responsible for picking the faculty who teach these courses. In addition to these on-campus diversity class requirements, it is crucial that Earlham implement serious, sophisticated, and effective diversity training for students and program leaders before and during their study abroad time.
Another demand made by the students is for the creation of a "free from surveillance" "safe space" Multicultural Center that caters to students of color and people who believe they are women (but not, apparently, men):
We require a Multicultural Center that is autonomous, free of surveillance, staffed by people of color, provides counselors of color for students of color, and is accessible to students with disabilities. It is imperative that the Multicultural Center be a safe space for all students of color, students who identify as women, LGBTQIA students, and international students. [...] After creating the Multicultural Center, the admininstration must be held accountable for maintaining this safe space.
The Multicultural Center would also handle complaints made by students. The students demand the complaints "must be acknowledged and supported" regardless of whether they are legitimate.
Zimmerman told Pal-Item the school shut down to meet with faculty, students, and staff in order to "reconcile" the students' concerns.
From then on, Zimmerman says the school's already-established Diversity Progress Committee will "regularly meet" with the students who made the demands.
Zimmerman claims, "This community-wide discussion with students, faculty and staff will serve as a launching point for ongoing college dialogue and action toward living out its commitment to diversity."