Just in case any of you were wondering which way CNN leaned, or have outright fallen into, CNN themselves created an advertisement for why people should watch their network — "there's only one place" to follow if you want President Donald Trump impeached.
On Wednesday, Twitter posted an ad for their own network that encourages people to watch, very simply, because CNN wants to be your impeachment headquarters.
"The impeachment inquiry, there's only one place for it all," the tweet's caption read.
At one point in the video portion of the ad, it was revealed that CNN's website will have its own dedicated impeachment section.
Take a look at CNN's Twitter ad, which I've paused at the 12-second mark to show CNN's new weblink: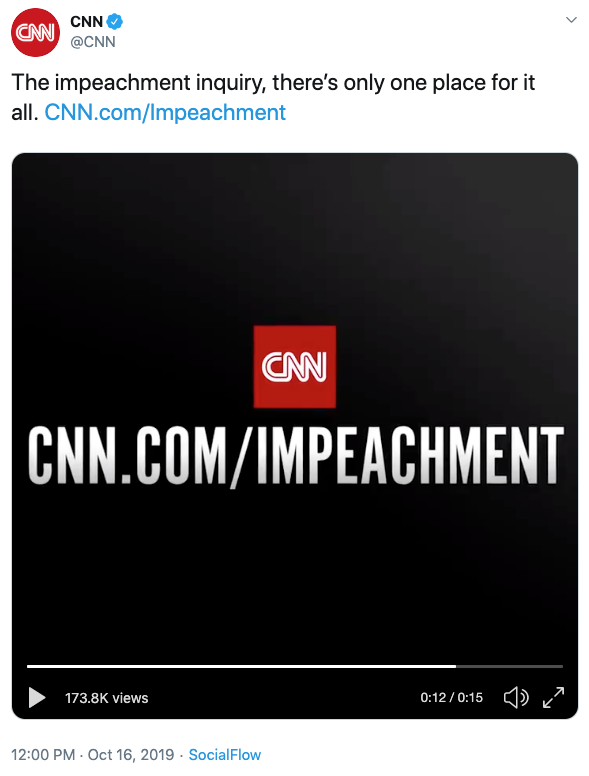 I don't really need to say much more about this. CNN, whether they're admitting to their bias or not, speaks well enough for themselves.
H/T: Tim Pool (YouTube)