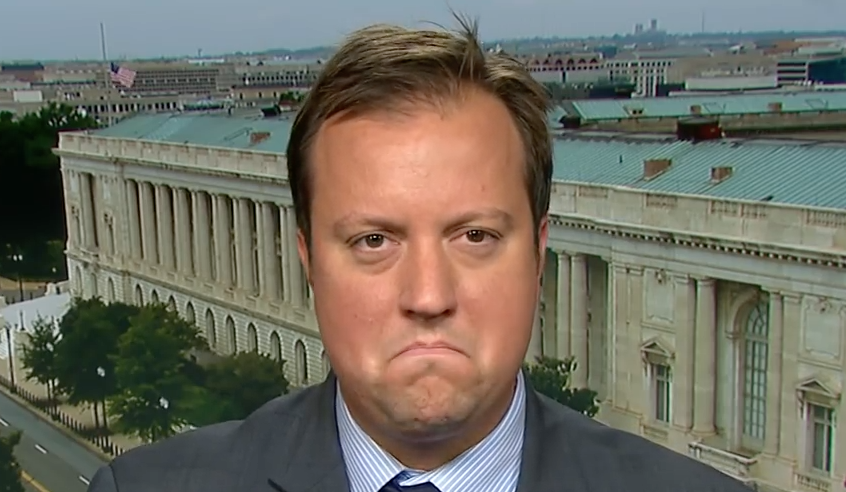 (Image: Screenshot/YouTube)
Oops! CNN did it again!
In yet another attempt to make every single thing that happens to humanity a "right wing" conspiracy, a CNN analyst didn't let the Monday evening radical Islamic terror attack in Manchester, England go to waste.
CNN terrorism analyst Paul Cruickshank joined Anderson Cooper on "AC360" within hours of the attack discuss the events as they were unfolding.
As the majority of media tend to do, they sensationalized speculation about the attack instead of analyzing the facts as they became available. Cruickshank was no exception.
"It must also be noted that in recent months in Europe," Cruickshank said, "there's been a number of false flag plots where right-wing extremists have tried to frame Islamists for terrorism. We have seen that in Germany in recent weeks."
Despite Cruickshank's admission that the attack was most likely carried out by a suicide bomber, he quite subtly inserted a diversion from the at-the-time speculation that the attacker was a radical Islamic terrorist so that he could put the possibility of a right-wing conspiracy out into the ether.
Of course, Cruickshank's theory was thoroughly debunked with the identification of the terror suspect brought to light.
NBC News reported:
The suicide bomber who killed 22 people after an Ariana Grande concert was part of a terrorist network — and not a lone-wolf attacker. 

The revelation by police Wednesday came as British troops were deployed to protect landmarks in major cities and six more suspects, including suspected bomber Salman Abedi's younger brother and father, were arrested. 

"It is very clear this is a network we are investigating," Manchester police chief Ian Hopkins said. "We are carrying out extensive searches."
It's not like CNN is the most reputable place for truth in journalism, but leave it to them to try and steer the conversation to fit their agenda.
For video of Cruickshank's comments, watch below: