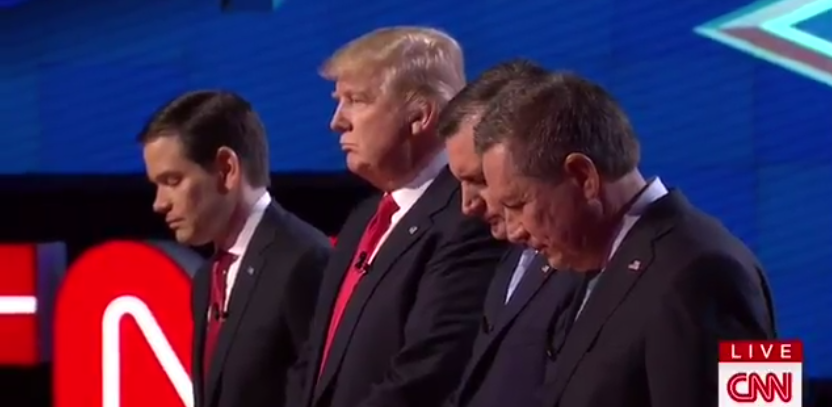 (Image via Screenshot) 
Before commencing the Republican presidential debate in Miami, Fla. Thursday night, CNN took a moment to remember former First Lady Nancy Reagan who passed away earlier this week.
Nancy Reagan will be laid to rest Friday beside the love of her life and former U.S. President, Ronald Reagan.
Watch a video clip of the moment below.