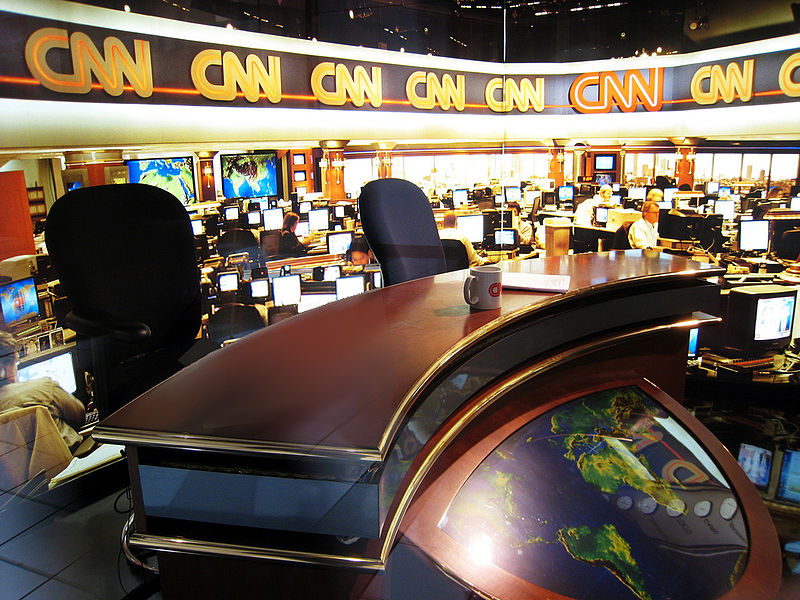 Black employees of CNN, Turner Broadcasting, and parent company Time Warner have filed a class action lawsuit accusing their employers of racial discrimination.
The new suit comes after CNN employee DeWayne Walker filed a suit earlier this year for $50 million alleging similar misconduct.
"As a result of the current discrimination lawsuit filed on behalf of DeWayne Walker vs. CNN, Time Warner & Turner, we have uncovered stories involving abuse of power, nepotism, revenge, retaliation and discrimination," attorney Daniel Meachum stated in a press release.
The new lawsuit reads, "A review of compensation ratios, provided by Turner and/or CNN's Human Resources Diversity Trends Report amongst Turner's various departments indicate staunch discrimination in compensation for males of color and minorities holding positions above mid-level managing."
Filed by former CNN executive administrative assistant Conner Celeslie Henley and TBS senior manager Ernie Colbert Jr., the suit adds, "Salaries paid by Turner and/or CNN to African Americans compared with salaries paid to Caucasian employees reveals dramatic differences in pay in similarly situated employees of different race."
Another section reads, "Furthermore, African-Americans are deterred away from filing grievances and complaints about mistreatment for fear of losing their jobs and being blacklisted from the only career they have maintained for decades."
You can find the full class action right here.
Although the lawsuit's only been filed by two people, Meachum says nearly 30 other insiders contributed to information gathering regarding a "company-wide pattern and practice" of discrimination that has allegedly endured for over 20 years.
He claims black employees receive "disproportionately lower scores on evaluations" and are terminated at a faster rate than white employees. Both plaintiffs also accuse their employers of consistently giving pay raises to white employees, while they got paid less for doing the same work.
Furthermore, the suit claims black employees have been experiencing racial slurs.
"African-American employees have had to endure racial slurs and prejudicial biases from superiors," the suit reads, "such as, 'it's hard to manage black people' and 'who would be worth more: black slaves from times past or new slaves.'"
The legal action was filed on Dec. 6 in a U.S. District court in Georgia. A CNN spokesperson has declined to comment.
Thank you for supporting MRCTV! As a tax-deductible, charitable organization, we rely on the support of our readers to keep us running! Keep MRCTV going with your gift here!