I'll never understand how people who work or have worked in the media can so blatantly lie about things that never happened as if people wouldn't either find out or said person would be proven to be a liar.
Enter CNN analyst and former White House Press Secretary under former president Bill Clinton, Joe Lockhart.
Lockhart sent out a tweet Wednesday afternoon in which he claimed to have heard "two Republican Senators who only watch Fox News" seem to not know what the Senate impeachment trial of President Donald Trump is about, while allegedly admitting that Trump could be in trouble if "half the stuff [impeachment manager Rep. Adam] Schiff is saying is true."
Here's the tweet: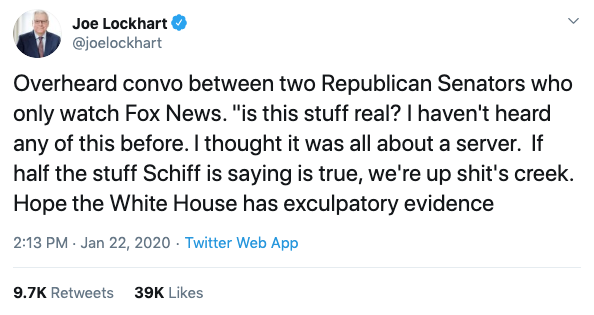 There's just one problem. Joe Lockhart lied.
In a subsequent tweet, posted nearly 10 minutes after the first tweet gained thousands of retweets and likes, Lockhart admitted that "maybe I made up the convo."
Here's that tweet:

Leave it to someone from CNN to blatantly lie to further an agenda. And who is this "you" Lockhart is speaking about? Apparently, Lockhart is a mind reader and forgot to tell everyone. Either that or Lockhart is the admitted liar he seems to be, judging by the aforementioned tweets.
The ironic part is the Lockhart is the co-host of a podcast called, "Words Matter."
The "Twitterverse" let Lockhart have it, and deservedly so: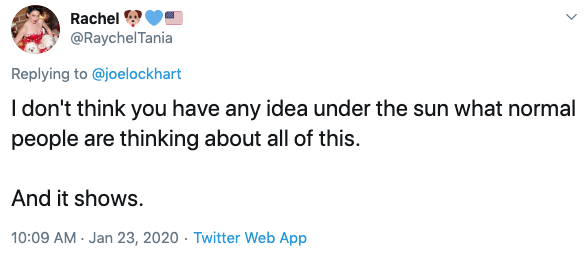 Maybe next time Lockhart will think twice before he tries to create the news again. Then again, he did work for the Clinton administration.