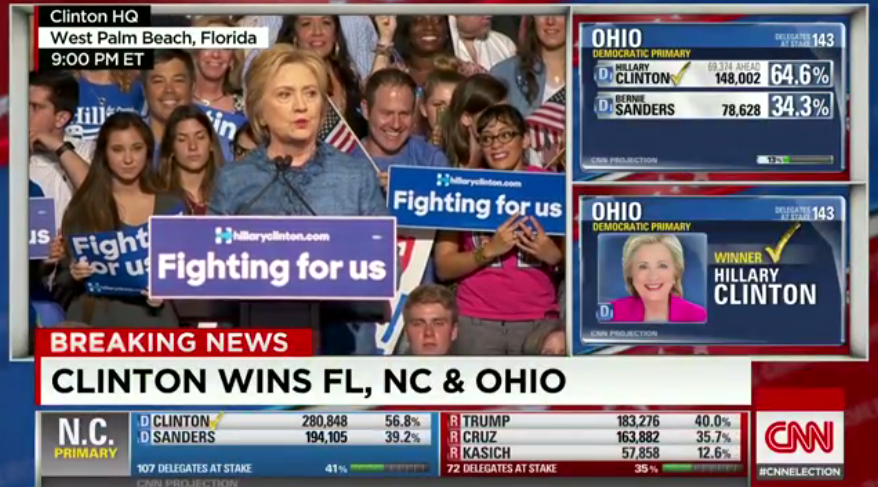 (Image via Screenshot)
Democratic presidential frontrunner Hillary Clinton had a sweeping Super Tuesday win, securing a definitive lead in the battle for the Democratic Party's nomination.
Clinton won Florida, North Carolina, Ohio, and Illinois on Tuesday, now leading her rival, Vermont Sen. Bernie Sanders, by nearly 800 delegates. 
Watch a clip from her victory speech below.