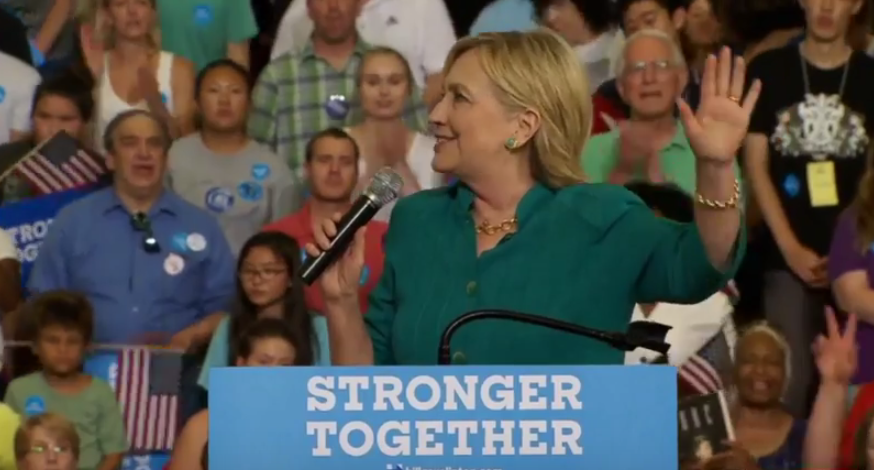 (Image via Screenshot)
Democratic presidential nominee Hillary Clinton told her supporters at a Wednesday rally in Des Moines, Iowa, not to let their friends vote for her Republican rival Donald Trump.
"Yesterday we witnessed the latest in a long line of casual comments by Donald Trump that crossed the line," she said, referring to his controversial remarks on the Second Amendment.  
"As a young man in Florida said to me the other day," Clinton went on, "friends don't let friends vote for Trump."
Trump responded on Wednesday to the frenzy surrounding his Second Amendment comments at a rally in N.C. on Tuesday, saying that the media accusing him of inciting violence against Clinton took his words wildly out of context.
Check out a short video clip from Clinton's speech below.