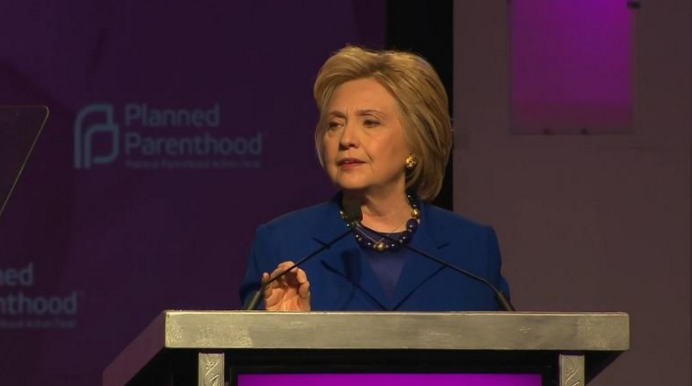 (Image via Twitter)
Hillary Clinton spoke at a Planned Parenthood event in Washington, D.C., on Friday.
During her remarks, she slammed "rightwing" Republicans for opposing taxpayer funding of America's largest abortion provider.
"They are for limited government everywhere, except when it comes to interfering with women's choices and rights," said Clinton. "We need to be just as determined as they are. We need to defend Planned Parenthood against partisan attacks."
"If rightwing politicians actually cared as much about protecting women's health as they say they do, they'd join me in calling for more federal funding for Planned Parenthood," she argued.
The presumptive Democratic presidential nominee equated women's rights with access to abortion because restricting access "makes abortion less safe." 
Check out a clip from her remarks below.