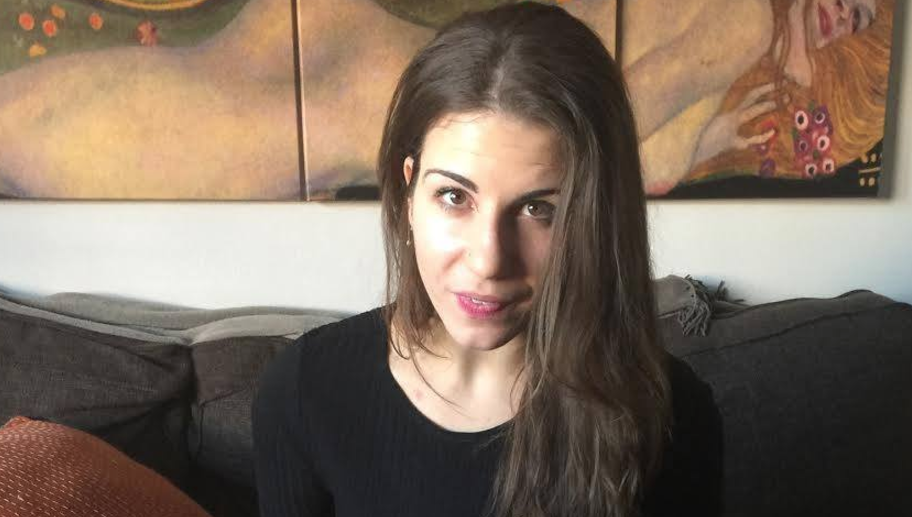 (Image source: Facebook)
Former Democratic presidential candidate Hillary Clinton wrote a letter praising the "courage and poise" of a Teen Vogue writer who told President Trump to "eat shit."
On Friday, Teen Vogue writer Lauren Duca, who rose to fame after penning a piece accusing Trump of "gaslighting America," took to Twitter to share a letter she received from one of her political idols.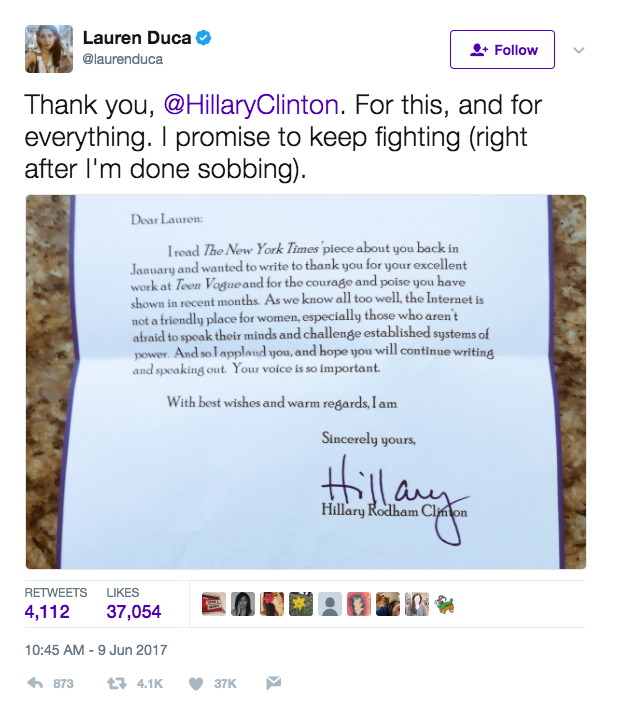 In the letter, Clinton praised Duca for her "excellent work at Teen Vogue" and for her "courage and poise." Clinton also asserted the Internet is "not a friendly place for women, especially those who aren't afraid to speak their minds."
The "courage and poise" Duca reportedly exemplified while speaking her mind on the internet includes repeatedly telling the President of the United States to "eat shit," and then bragging about it.
Back in December, Duca simply told Trump to "eat shit":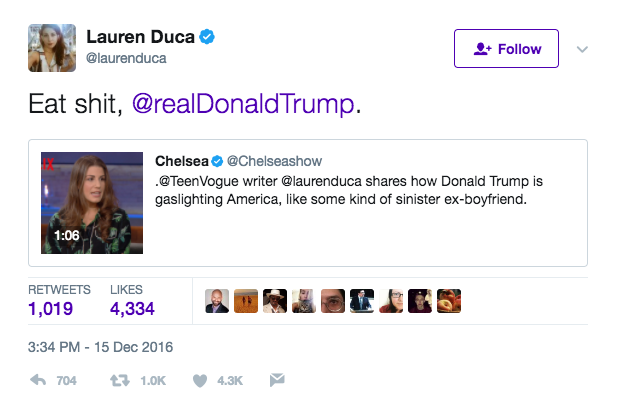 She later clarified, for those who were unsure, that she specifically meant "feces":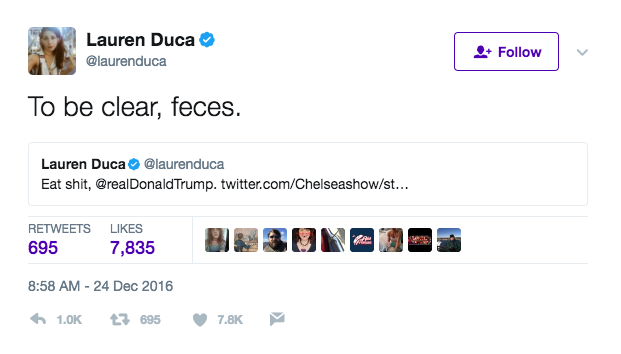 Recently, Duca also showed "courage and pose" by tweeting a "cute pic of Trump getting tired of winning" that suggested he was killed by a plane crash: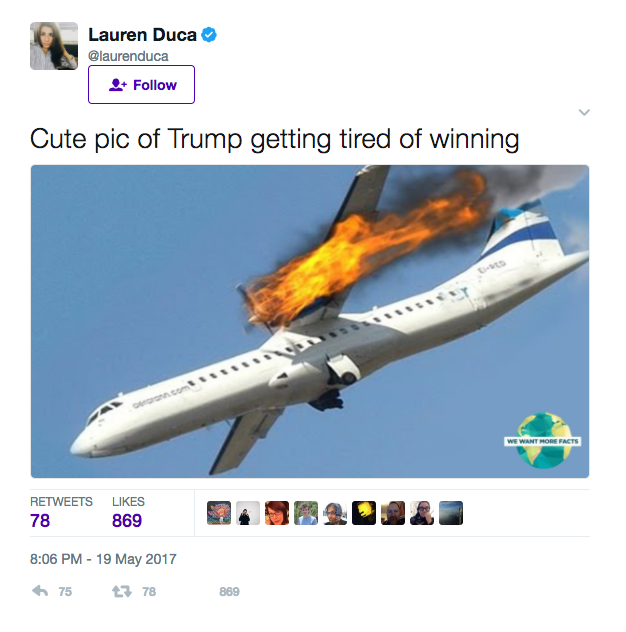 In her letter, Clinton also complimented Duca for her "excellent work at Teen Vogue" in general, which includes articles such as "We FINALLY Have Our First Look at the Harry Potter Eyeshadow Palette," "There's a New Viral Dance Challenge Based on Demi Lovato," "This No-bake Unicorn Cheese Cake Looks Absolutely Magical," along with other hard-hitting political commentary.
Thank you for supporting MRCTV! As a tax-deductible, charitable organization, we rely on the support of our readers to keep us running! Keep MRCTV going with your gift here!