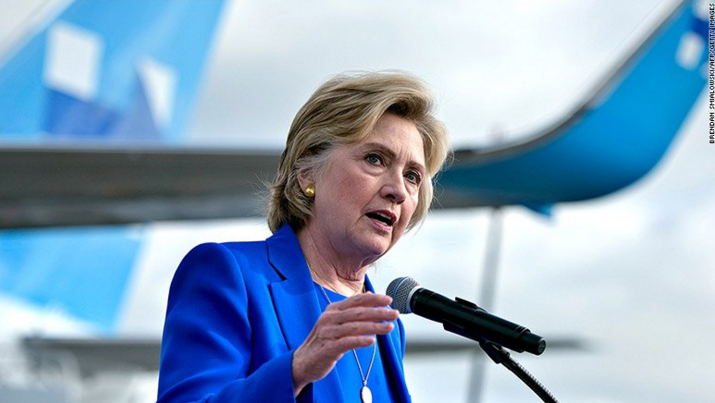 (Image via Twitter)
Hillary Clinton held her first formal press conference in over nine months on Thursday. 
She took the opportunity to air out her frustrations with the media's coverage of her presidential campaign, suggesting that the Trump campaign has somehow received better treatment.
"I've been somewhat heartened by articles recently pointing out the disparate treatment of Trump and his campaign compared to ours — I don't understand the reasons," Clinton told reporters on a tarmac at Westchester County Airport in New York. "I find it frustrating, but it's part of the landscape we live in and we keep forging ahead."
"I'm not asking for any special treatment," she added. "I know the road that I'm on. I've been on it for 25 years and I just get up and keep moving forward."
The Democratic presidential nominee went on to dig at Trump, saying she knows it must be "difficult" for members of the press to "respond to some of his behavior."
"But we're on the brink of making a very critical decision for our country," she said.
Clinton has received a great deal of criticism for refusing to take questions from the press outside of a scripted setting.
Her last formal press conference was 278 days ago, on Dec. 5, 2015.