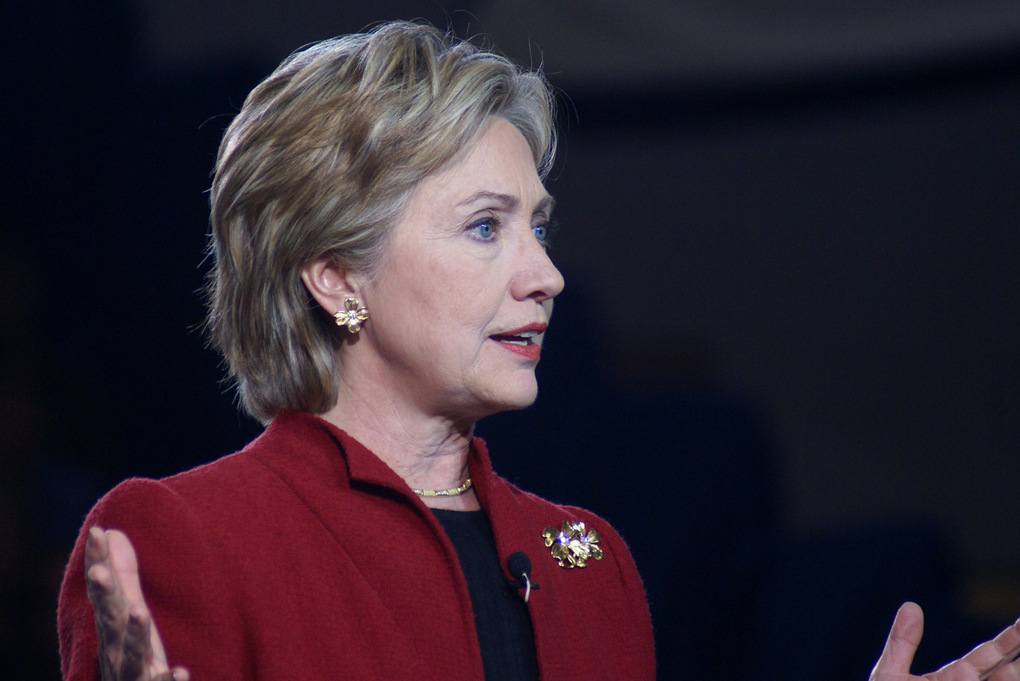 While speaking in front of a crowd in West Columbia, S.C, presidential candidate Hillary Clinton claimed she is not asking people to vote for her simply because she is woman, while simultaneously saying one of the reasons people should vote for her is because she is a woman.
"Clearly, I'm not asking people to vote for me simply because I'm a woman," Clinton told the audience, "I'm asking people to vote for me on the merits. And I think one of the merits is I am a woman. And I can bring those views and perspectives to the White House."
Just a few days before this campaign stop, Clinton's campaign released an advertisement addressing concerns that Clinton is playing "the gender card."
In the video, Sen. Mitch McConnell (R-Ky) is spotted criticizing Clinton's candidacy by saying, "The gender card alone is not enough."
Clinton's campaign took the opportunity to attack the Republican presidential candidates for their positions on women's related issues such as abortion and equal pay.
The Clinton campaign ad ends with, "There she goes again with the women's issues. Well, I'm not going to stop, so get ready for a long campaign."