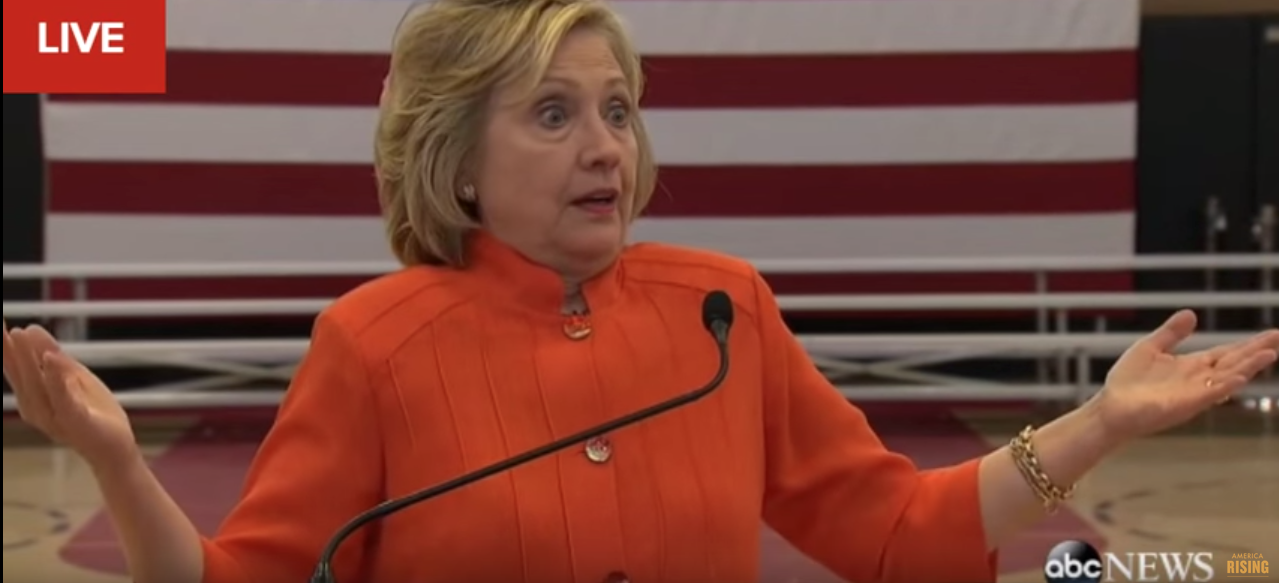 After an event in Las Vegas, Clinton made yet another joke about her email scandal.
Fox News' Ed Henry asked Clinton, "The FBI believes that you tried to wipe the entire server. Did you try to wipe the entire server so that there would be no emails—no personal, no official—did you wipe the whole thing?"
"Well, my personal emails are my personal business, right?" Clinton responded. "So I—so we went through a painstaking process and turned over 55,000 pages of anything we thought could be work-related. Under the law, that decision is made by the official. I was the official. I made those decisions and as I just said, over 1,200 of the emails have already been deemed not work-related. Now, all I can tell you is in retrospect, if I used a government account, and I had said, 'You know, let's release everything. Let's let everybody in America see what I did for four years,' we would have the same arguments. So that's all I can say."
Henry prompted again, "But you didn't answer the question. Did you try to wipe the whole server? You didn't answer the question."
Clinton stammered and then stated, "You know, I don't… I have no idea. That's why we turned it over."
"You said you were in charge of it.  You were the official in charge. Did you wipe the server?" Henry asked another time.
"What? Like with a cloth or something?" Clinton responded with a dismissive hand gesture.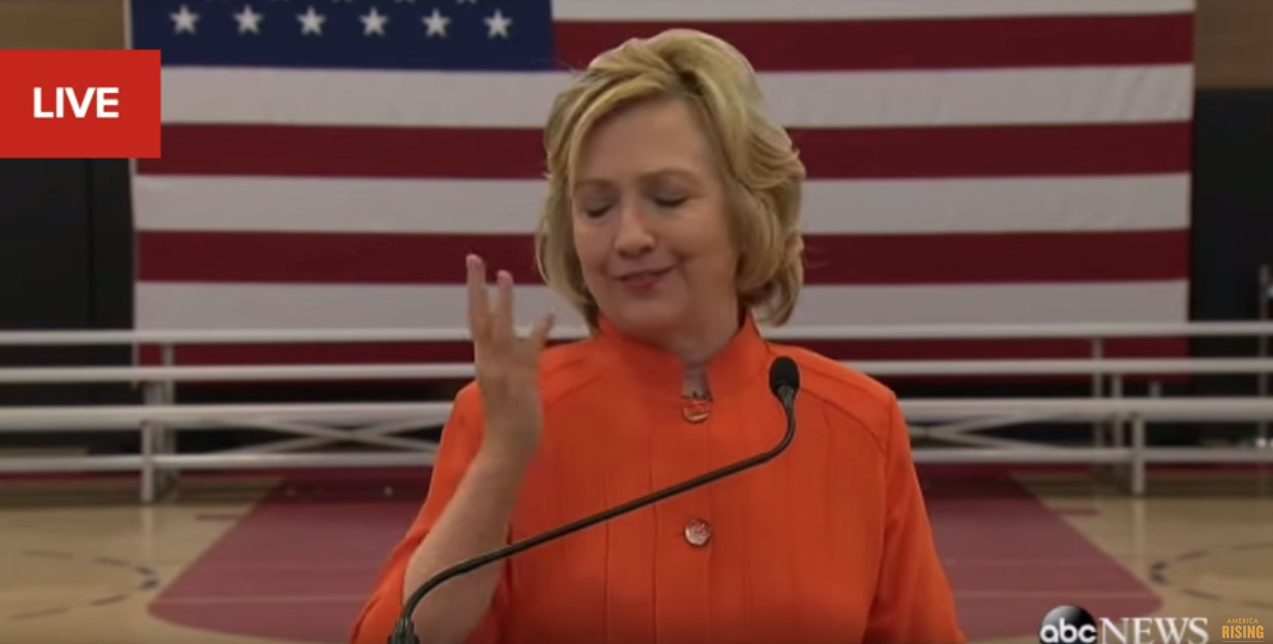 "I don't know. You know how it works digitally. Did you try to wipe the whole server?" Henry asked again.
"I don't know it works digitally at all. I do not have any—"
"So you didn't try? You did not try?"
"Ed, I know you want to make a point and I can just repeat what I have said," Clinton said. "In order to be as cooperative as possible, we have turned over the server. They can do whatever they want to with the server to figure out what's there or what's not there. That's for, you know, the people investigating it to try to figure out. But we turned over everything that was work-related. Every single thing. Personal stuff, we did not. I had no obligation to do so, and did not."
MRCTV Reader,
The liberal media are terrified of the truth, especially when it leads to uncomfortable questions about their own leftist worldview.
MRCTV is the multimedia division of MRC featuring original content and aggregated videos of the news, people, and events conservatives care about.
MRCTV relies on the support of our loyal readers (and video viewers) to keep providing the news and commentary that matter to the American people, not just stories that prop up the liberal agenda.
Make a donation today. Just $15 a month would make a tremendous impact and enable us to keeping shining the light where the liberal media are afraid to tread.
— The MRCTV Team
DONATE
Connect
Sign up for our MRCTV newsletter to receive the latest news.
Sponsored Links