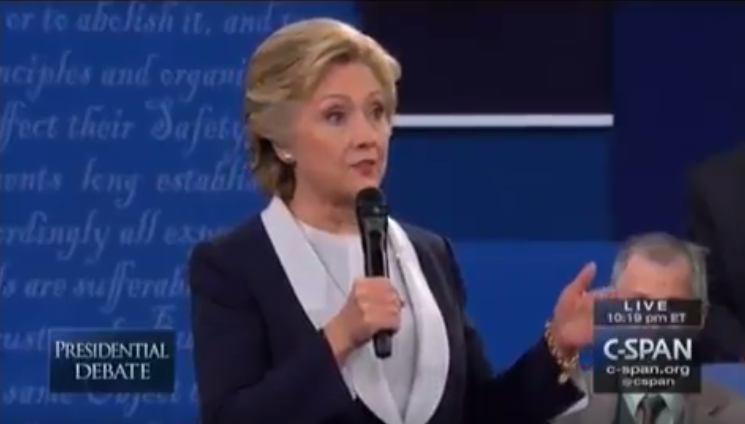 (Image via Screenshot)
During the second presidential debate in St. Louis, Mo., on Sunday, Hillary Clinton was asked to respond to her "basket of deplorables" remark, when she called half of Donald Trump's supporters racist, sexist, xenophobic, or homophobic.
She said that she already apologized for the way she phrased her message, meaning including the word "half."
"How can you unite a country when you've written off tens of millions of Americans?" CNN moderator Anderson Cooper asked.
"I said that I was sorry about the way I talked about that," said Clinton.
"My argument is not with his supporters," she went on. "It's with him, and with the hateful and divisive campaign that he has run."
Trump fired back at Clinton, saying his Democratic rival "meant" what she said when she said it.
"Believe me, she has tremendous hate in her heart," said Trump, "and when she said 'deplorables,' she meant it."