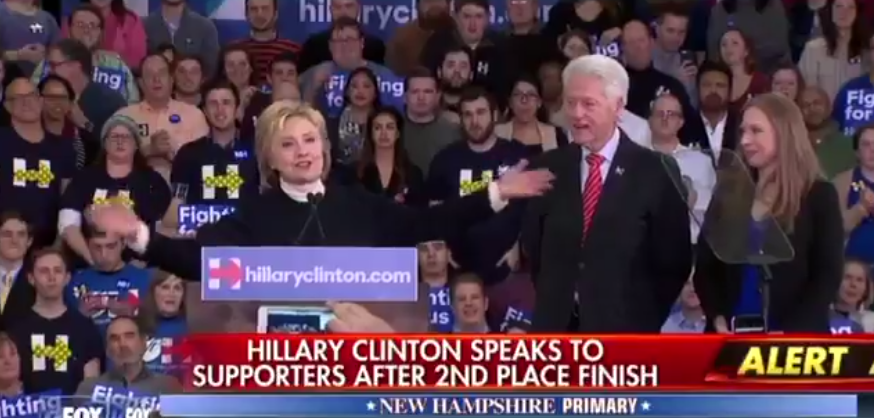 Image via Screenshot
Vermont senator Bernie Sanders won by a significant margin against rival Hillary Clinton in the New Hampshire Democratic primary Tuesday.
Clinton delivered a concession speech after the final results were announced, congratulating her rival for taking first place.
She reassured the people of New Hampshire that she won't be holding a grudge against them for not voting her the winner.
"I don't know what we'd have done tonight if we actually won. This is a pretty exciting event and I'm very grateful to all of you," said Clinton.
"I want to begin by congratulating Senator Sanders in his victory tonight, and I want to thank each and every one of you, and I want to say, I still love New Hampshire and I always will."
Check out her remarks in the short MRCTV video clip below.