Once favored to win the presidential election, former Democratic presidential candidate Hillary Clinton has now been reduced to promoting t-shirts to support Planned Parenthood and late-night television host Samantha Bee.
In a tweet on Tuesday, Clinton advertised a shirt on reading the phrase, "nasty woman," which Clinton supporters used as a rallying cry after President Trump used that phrase to describe Clinton during a presidential debate.
For a mere $25, supporters of Clinton, Planned Parenthood, and "Full Frontal with Samantha Bee" can wear a plain black shirt with white text reading "nasty woman":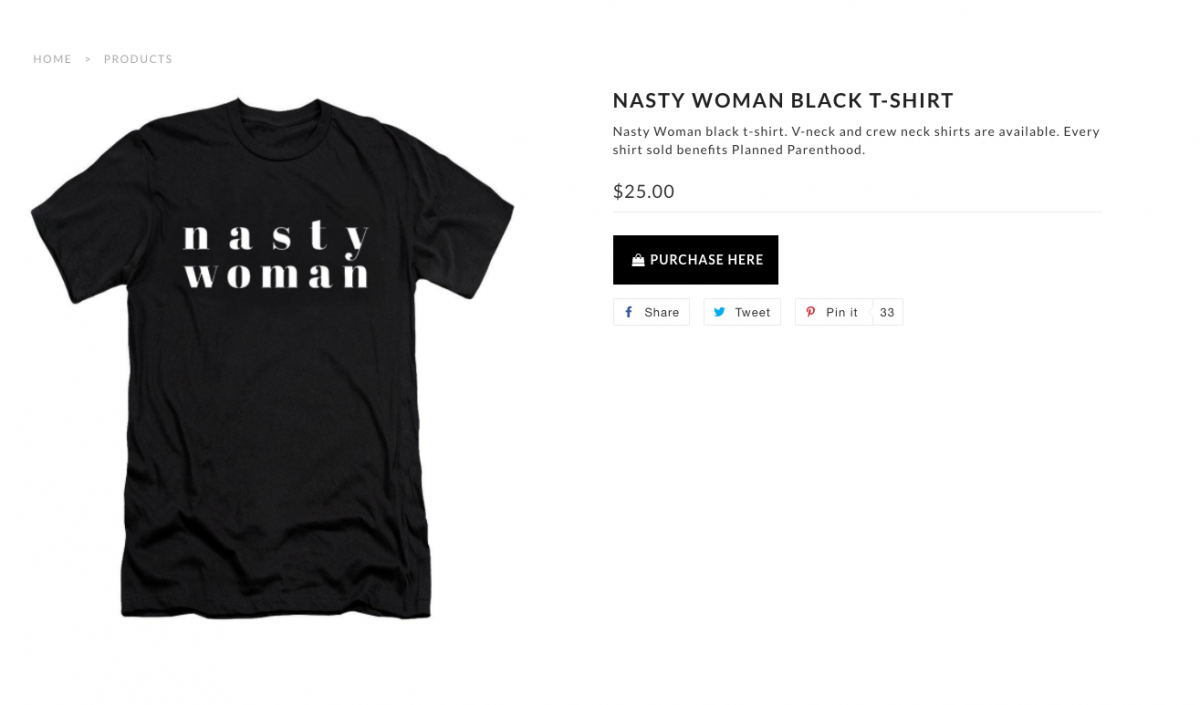 The website claims, "By getting this exclusive 'Nasty Woman' shirt, you're joining Samantha Bee and countless other smart, fearless women and men in supporting Planned Parenthood Advocacy Project Los Angeles County, standing up for women's (aka, human) rights and helping to pave the way for a brighter future."
While the description claims, "Every shirt sold benefits Planned Parenthood," the TBS website does not explicitly mention what portion of the proceeds from the shirt go to Planned Parenthood.
As noted by some on Twitter, considering Clinton's former role as secretary of state, her new position as an advertiser for Planned Parenthood appears to be a step down:
Contrary to raising money for Planned Parenthood, the executive producer for Bee's show has recently advised against the show being described as "liberal."
Bee was recently been forced to apologize for accusing a cancer patient of having "Nazi" hair in a segment. Unlike supporting an entire fundraiser for Planned Parenthood, Bee only donated $1,000 to the GoFundMe for the man she maligned.
Thank you for supporting MRCTV! As a tax-deductible, charitable organization, we rely on the support of our readers to keep us running! Keep MRCTV going with your gift here!