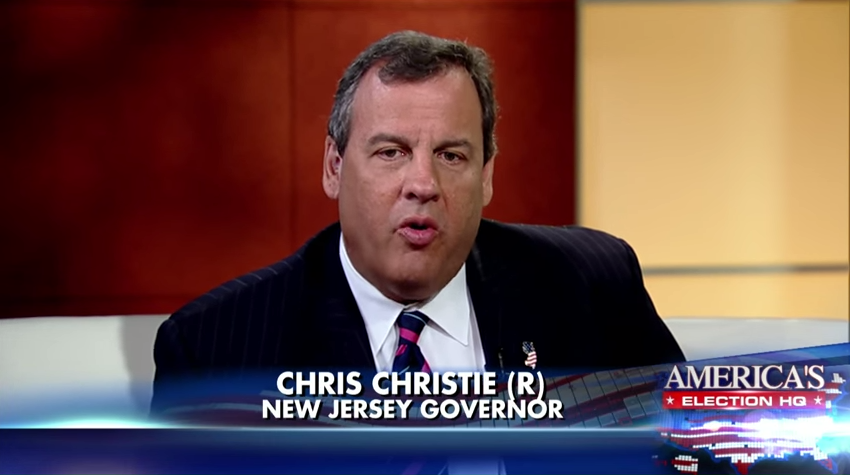 New Jersey governor Chris Christie (R) tore into Hillary Clinton for making a joke about the scandal surrounding her use of a private email server during her four-year stint as secretary of state.
During a campaign rally in Iowa over the weekend, Clinton quipped about how she "loves" her new Snapchat account that makes her "messages disappear all by themselves."
"By the way, you may have seen that I have recently launched a Snapchat account. I love it. Those messages disappear all by themselves," said Clinton with a smirk. 
In an interview Monday morning on "Fox and Friends," Christie said that Clinton's "arrogance is breathtaking."
"Her arrogance is breathtaking. It's breathtaking," he fired.
"Mrs. Clinton, this is not about politics. Why don't you just answer this question — why'd you even have your own private email server?" Christie asked.
The potential Republican presidential candidate went on,
"I'll tell you as a former U.S. attorney: there's no question in my mind, if there's classified information on there, she's in trouble."
When she first broke her silence on the email controversy back in March, Mrs. Clinton said, quote, "There is no classified material."
With her server now under review, the State Department has found upwards of 60 private emails containing classified data. The number is expected to rise as the review is not yet complete. 
For Gov. Chris Christie's remarks, check out the short video clip below.
H/T Fox News Insider
MRCTV Reader,
The liberal media are terrified of the truth, especially when it leads to uncomfortable questions about their own leftist worldview.
MRCTV is the multimedia division of MRC featuring original content and aggregated videos of the news, people, and events conservatives care about.
MRCTV relies on the support of our loyal readers (and video viewers) to keep providing the news and commentary that matter to the American people, not just stories that prop up the liberal agenda.
Make a donation today. Just $15 a month would make a tremendous impact and enable us to keeping shining the light where the liberal media are afraid to tread.
— The MRCTV Team
DONATE
Connect
Sign up for our MRCTV newsletter to receive the latest news.
Sponsored Links