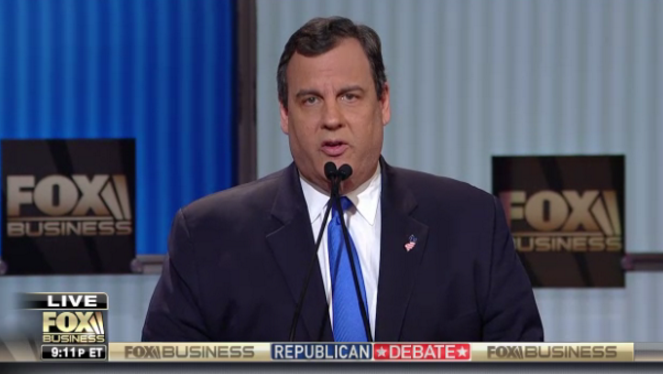 Image via Twitter
During the primetime Republican debate in North Charleston, S.C. Thursday night, presidential candidate Chris Christie laid out what the next Commander-in-Chief needs to do to address today's global unrest.
"On Tuesday I watched story time with Barack Obama," said Christie, referring to the president's final State of the Union Address. "And I gotta tell ya, it sounded like everything is going amazing, you know?"
"We have to strengthen our alliances around the world by talking to our allies again," he argued. "We have to talk to our adversaries and we have to get them to understand the limits of our patience."
"And here's my warning to everybody: if you're worried about the world being on fire, about keeping your homes and families safe and secure, you cannot give Hillary Clinton a third term of Barack Obama's leadership," Christie added.
The New Jersey governor went on to promise that, with him as president, Clinton won't "get within 10 miles of the White House."
Check out his remarks in the video clip below. 
Sponsored Links