While all eyes were turned on a group of Trump supporters and agitators who stormed the U.S. Capitol on Wednesday to protest the results of the 2020 presidential election, China openly bragged on social media about forcibly imprisoning and sterilizing Uyghur women.
"Study shows that in the process of eradicating extremist, the minds of Uygur women in Xinjiang were emancipated and gender equality and reproductive health were promoted, making them no longer "baby-making machines. They are more confident and independent," the communist regime posted from its official U.S.-based embassy's account, in a tweet that has yet to be flagged or removed by Twitter.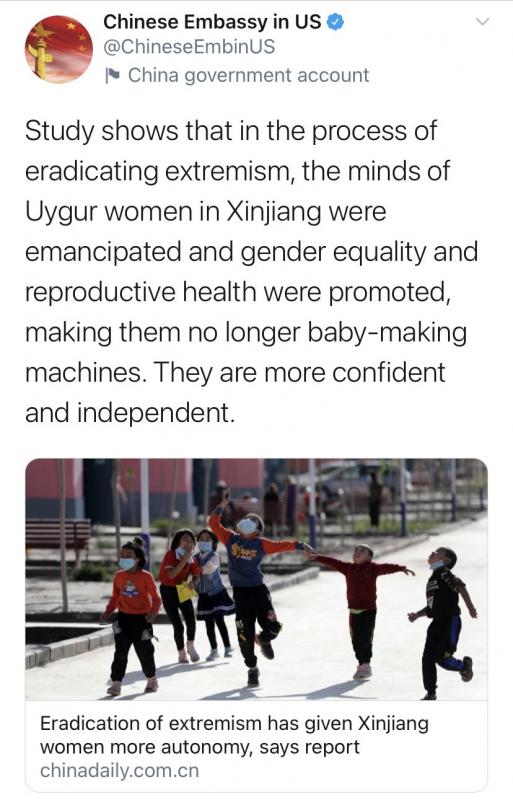 While U.S. companies like Nike and Disney continue to do billions worth of business with China, the oppressive regime has continued to forcibly abduct Uyghur Muslims, an ethnic minority in Northern China, and forcibly imprison them in labor camps, where they are routinely abused and women are sterilized as part of a greater genocidal effort to wipe out the group. Last July, U.S. Customs and Border Protection officials seized 13 tons of human hair products suspected to have been made from hair forcibly taken from Uyghur women imprisoned in the camps. At the same time, reports circulated widely that the Chinese government was using forced Uyghur labor to make up the workforce deficit caused by the coronavirus pandemic.