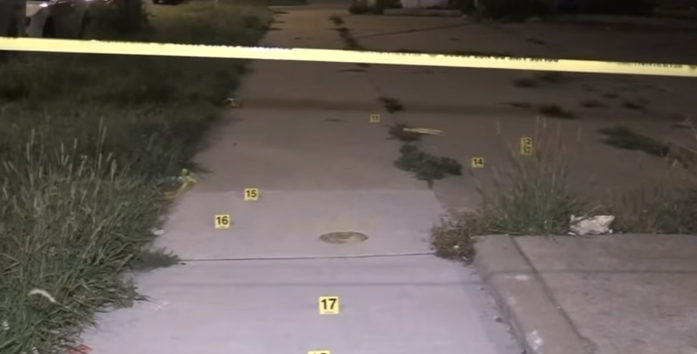 It was warmer this past weekend than last in Chicago… aaaaand the Windy City is unfortunately back to normal.
Over the weekend, ten people were shot to death and 29 others were wounded in shootings across the Chicagoland area.
If you recall, Chicago saw a large drop in shootings last weekend amid the frigid temperatures blanketing the city. That weekend saw nine shooting victims, with one dying after being shot.
Just one example of the weekend's shootings, reported by CBS 2 – Chicago:
A 20-year-old man was slain shortly before 10 p.m. Friday in the Marquette Park neighborhood on the Southwest Side. Devonta Spraggins was driving east on 72nd Street when a white Ford Explorer pulled up to him near Washtenaw Avenue and someone inside the vehicle shot him in the chest, authorities said. Spraggins, who lived a block away in the 7200 block of South Talman, was taken to Christ Medical Center in Oak Lawn, where he was pronounced dead at 10:22 p.m.
That is just one of many sad stories that the city of Chicago sees on a weekly basis. These numbers don't take into account non-weekend days and times. The numbers reported above are only from Friday at 4 p.m. until early Monday morning at 1:30 a.m.
According to the Chicago Tribune, while we are only half way through the first month of the year, 139 people have been shot so far.
Thank you for supporting MRCTV! As a tax-deductible, charitable organization, we rely on the support of our readers to keep us running! Keep MRCTV going with your gift here!