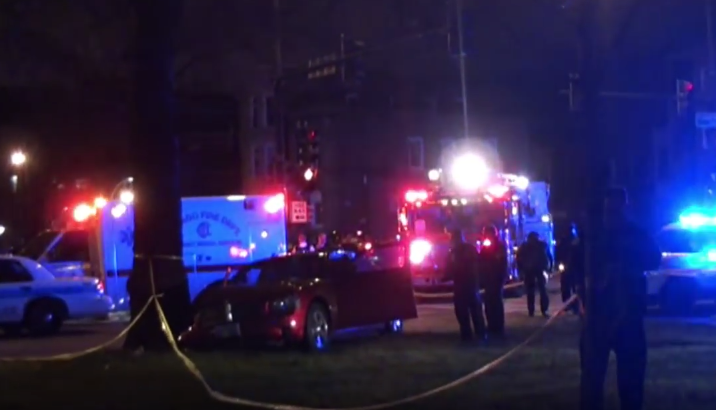 It wouldn't be a weekend on the South and West sides of Chicago without at least two dozen people getting shot and/or killed.
Over the weekend, five people were murdered and 22 others were wounded in shootings across the Chicagoland area. Among the victims were an 11-year-old girl and a 12-year-old girl. Both girls have survived as of this writing.
I really wish I didn't have to keep reporting about the consistent shooting numbers in Chicago. I really wish I could report that authorities and government were doing something substantial about this epidemic, but it seems their ideas are tantamount to throwing darts at a dartboard...blindfolded.
Nevertheless, here is an example of the violence over this past weekend:
The 11-year-old girl was was sitting in the back seat of a vehicle about 7:40 p.m. in the 6500 block of South King Drive in the Parkway Gardens neighborhood when gunfire was heard and she was discovered with a gunshot wound to the head, police said. She was taken in critical condition to Comer Children's Hospital.

The 12-year-old was was playing with friends about 7:15 p.m. outside in the 1900 block of West 57th Street in the West Englewood neighborhood when shots rang out and she was struck in the head, police said. The girl, who was not thought to be the intended target of the shooting, was taken in critical condition to Stroger Hospital.
These stories just go to show that the violence happening in Chicago is indiscriminate. Whether someone is the "intended target" or not, all they have to do is be present and their life could be forever changed.
Last weekend, 22 people were victims of shooting in Chicago.