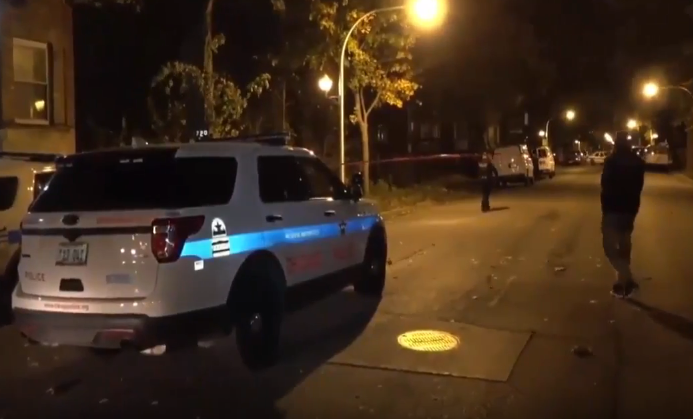 As long as the slow-but-steady genocide continues to be generally accepted by the Powers That Be in Chicago, we will continue to point out their crime of ignorance against humanity.
This past weekend saw four people murdered and "at least" another 34 wounded in shootings across the Chicagoland area. Shootings were up 81 percent as compared to the previous weekend, during which six were killed and another 15 others were wounded from shootings in Windy City.
Here's an example of this past weekend's violence:
The weekend's latest fatal shooting happened about 2:40 p.m. Sunday, when an 18-year-old man was killed and a 15-year-old boy was wounded in the 100 block of North Parkside in the West Side Austin neighborhood. The man was shot in the back and pronounced dead at the scene at 2:52 p.m., according to Chicago Police and the Cook County medical examiner's office. His name has not yet been released. The teenager, who was not cooperating with investigators, suffered a gunshot wound to the shin and was taken to Mount Sinai Hospital, where his condition stabilized.
While the politicians should shoulder the majority of the blame for the current state of affairs in Chicago, if the people carrying out these shootings, along with the victims of the shootings, have no interest in solutions to this epidemic, the problems on the South and West sides of Chicago will only continue and possibly ramp up in numbers.
It's no wonder that people are leaving the Second City in droves.
Chicago has seen a drop in population two years in a row, even leading the nation in population loss during 2016. In fact, according to the Chicago Tribune, the last two years have been the only times since 1990 that Chicago has seen a loss in its populace.
Should the shootings continue at their current pace (and, judging by the local politicians non-action in the matter, it will), Chicago will see even more people leave the one-time industrial hub of the United States.