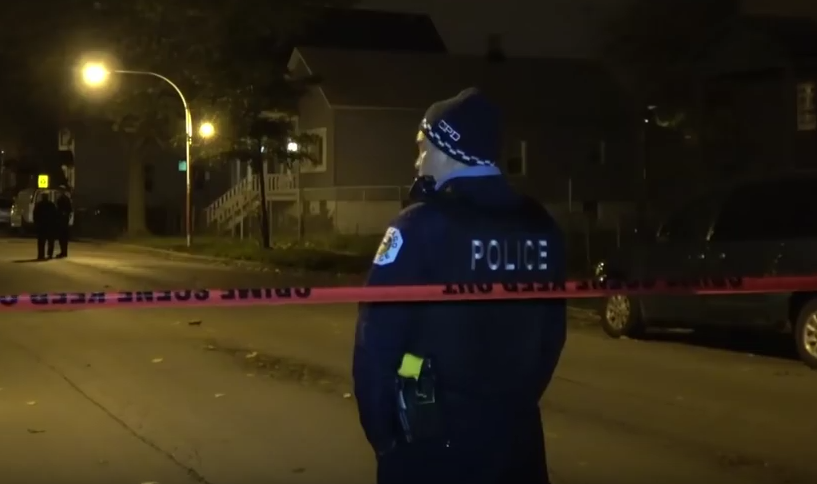 Some people think that Chicago is beyond saving. Some people even wonder why I keep reporting on the violence in the Second City on a weekly basis. Those people don't understand a slow but steadily moving genocide when they see it.
Over the weekend, two people were murdered and 16 others were wounded in shootings across the Chicagoland area. The number of people murdered are down from five people the weekend before, but the overall number of people shot only decreased by one.
The ironic part is that the same liberals who always squawk at the rest of us about gun control and uniting people are the same people who run the city of Chicago. Heck, one of the national offices for the Communist Party resides in Chicago. As most of us with any sense of history know, you can't have a Socialist or Communist society without many people dying.
Wouldn't it go without saying that if you run an entire city, you are responsible for the changes you're calling for?
Then why are people dying at record rates in the Windy City?
It becomes quite easy to surmise that the policies put in place by unqualified liberals, who were elected by the low-information left-wing electorate that live in Chicago, are the same policies that are getting people killed.
I'll put it this way: From the looks of it, the only guns allowed and tolerated in Chicago are illegal guns.
Here is an example of the violence over the weekend:
The weekend's first shooting left a 17-year-old boy dead in the Marquette Park neighborhood on the Southwest Side. Titus Jackson was discovered unresponsive with gunshot wounds to his chest, leg and buttocks at 6:23 p.m. Friday in the 7100 block of South Washtenaw, according to authorities. Jackson, who lived in the Lawndale neighborhood, was pronounced dead at the scene at 6:36 p.m.
A lot of people say that the majority of these shootings are gang-related, and that may very well be true. But of course, that still does not justify taking a life -- and it doesn't justify turning a blind eye to continued violence.
What happens when those in charge are the real criminals? I'm not saying those in power are neccessarily doing anything illegal. But when they're the ones who put the current policies in place, and they sit back and do very little, then they're at least complicit in every shooting that occurs.