Halloween is a special time of year for 8-year-old Anthony Alfano.
Anthony's favorite game show is "Wheel of Fortune," so his parents decided to make this Halloween, as they've done with every other Halloween, extra special.
Anthony has cerebral palsy and relies on a wheelchair to move around. His parents, Tony and Deanna, came up with the idea to bring his favorite game show to him.
According to ABC News:
The couple began planning Anthony's costume in August. By September, Tony Alfano, who works in sales for a sign company, began to spend every night in the backyard of their Melrose Park, Illinois, home building the costume.

The Alfanos used LED lights, foam, aluminum board and PVC pipes to construct the wheel and attach it to Anthony's wheelchair.
The costume is glorious, and Anthony couldn't be happier with his one-of-a-kind outfit.
Here's a picture: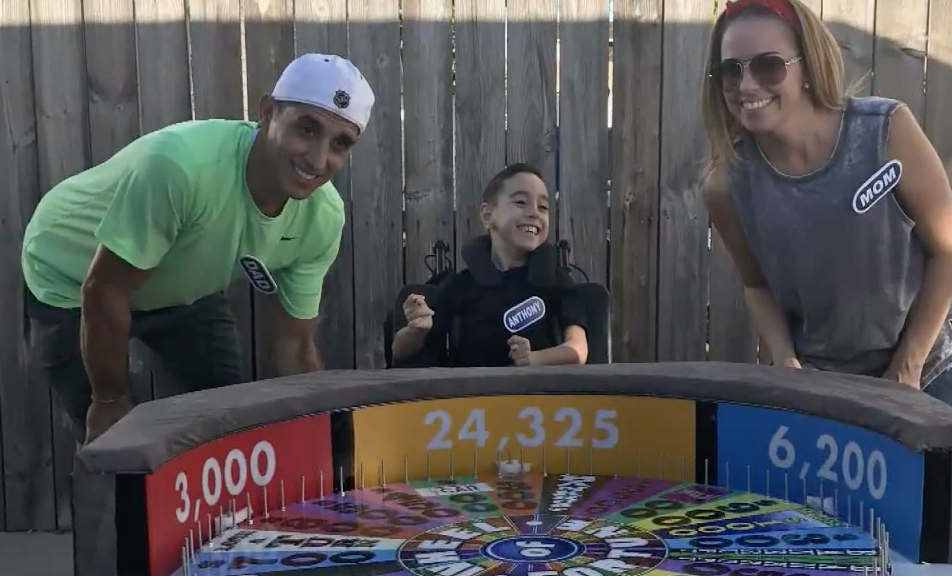 The wheel itself spins, too! Tony used an "old battery operated motor," according to WGN.
This isn't the first time the Alfano's designed a supremely creative costume for their son.
In past years, Anthony impressed neighbors by dressing up as Elvis, Pinocchio, a Chicago Blackhawks hockey goalie, a Zoltar machine and a harness horse-racing jockey.
WGN reported that his parents said that "it's the one day that their son isn't just the kid in the wheelchair, but the boy with the awesome costume."
Looking good, Anthony!
To see some of Anthony's previous Halloween costumes, watch below: