Mayor Lori Lightfoot has issued a 30-day stay-at-home advisory for all Chicagoans, telling them to cancel their holiday plans due to a local spike in COVID cases – just six days after she partied in the street with fellow Democrats to celebrate Joe Biden's presumptive win over Donald Trump.
According to Lightfoot's statement, the advisory goes into effect next Monday at 6 p.m., recommending residents stay home except for essential travel, avoid having company over to their house including family members who don't live in the home, and cancel their Thanksgiving Day plans.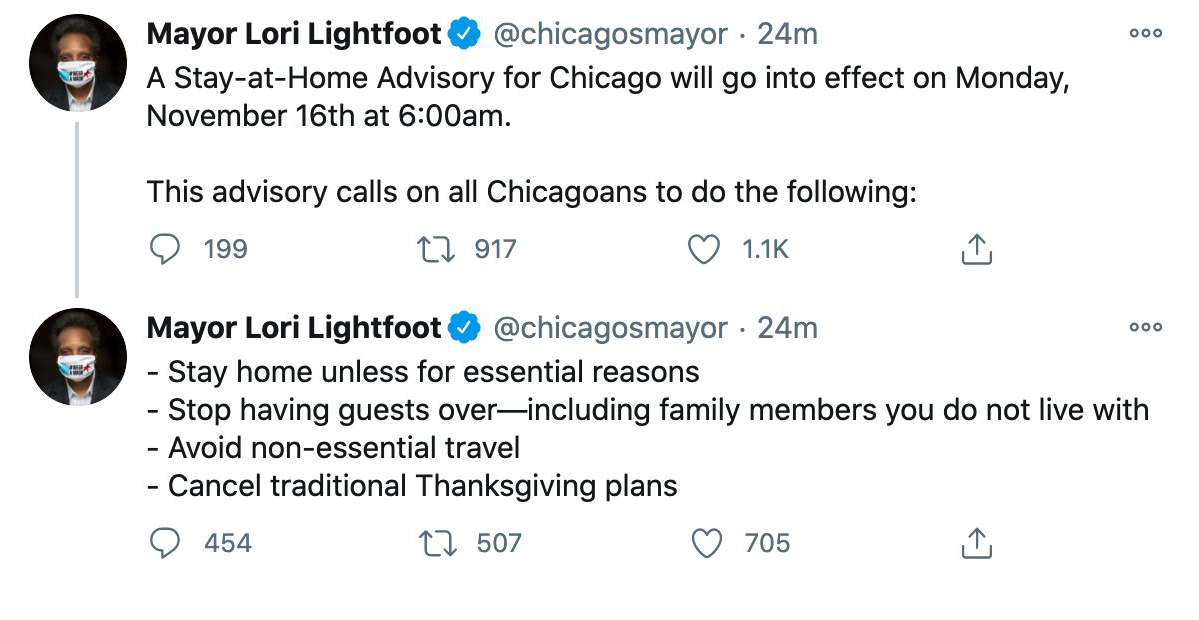 Interestingly, less than one week before issuing the directive telling people not to even get together with their loved ones for a major holiday, here was Lightfoot sans face mask yelling into a bullhorn amid a massive crush of people celebrating Trump's (not yet declared) loss to Biden, calling it a "great day for our city and our country."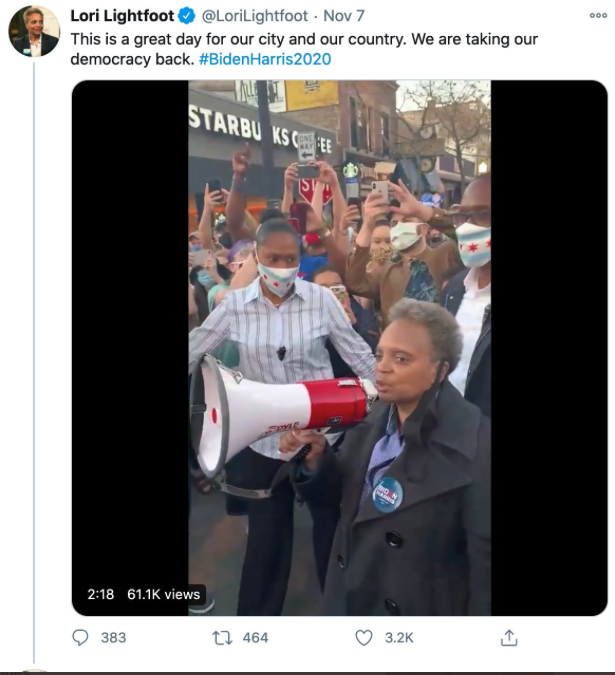 Bars and restaurants throughout Chicago are struggling to stay afloat, with many having already closed permanently, thanks to an Illinois state mandate restricting dining establishments to outdoor service only - a mandate that's become increasingly more difficult to observe as the late fall weather turns chilly. Some restaurant owners are pointing to a new study showing no link between indoor dining and a rise in COVID cases, saying the state should at least let bars and restaurants open at a 25 percent capacity to remain in business.