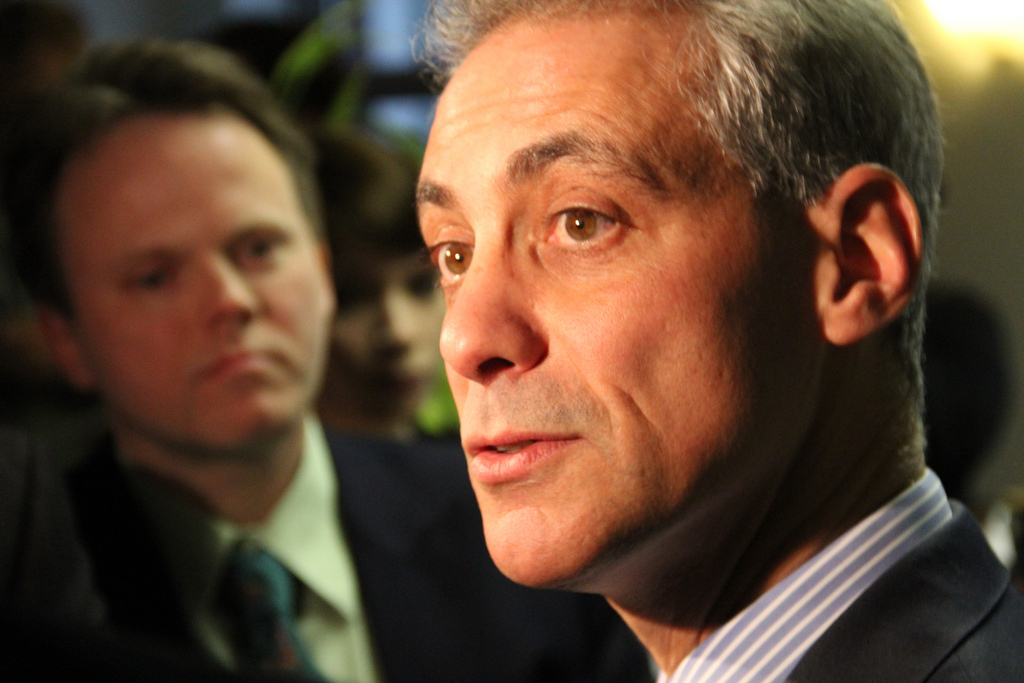 Ignoring the bloodbath in the streets of Chicago. refugees and immigrants take precedence over actual Chicagoans, according to Chicago Mayor Rahm Emanuel.
Emanuel and "other city officials" unveiled a new online program that assists refugees and immigrants in acquiring city services.
Emanuel said the program, tolerantly titled "One Chicago," will further show just how tolerant city officials are, no matter "who you are or where you came from."
"The election of President Trump has ushered in an era of anti-immigrant backlash," said Rebecca Shi, director of the Illinois Business Immigration Coalition. "'Immigrant' has become a bad word. The fear in the immigrant communities is extreme."
Like most liberals, when all else fails, blame Trump.
Trump could come out tomorrow and say that he is against the Second Amendment, and every liberal would immediately join the NRA. That's the ridiculous point this ideological civil war has come to.
According to CBS 2 - Chicago, "One Chicago aims to relieve those fears by providing immigrants and refugees with easy access to legal help, medical assistance and other city services online."
As far as the funding of the program, there is no clear indication on whether any taxpayer money will be used. But, the program's website lists many non-profit organizations and advocacy groups that will be supposedly "volunteering" their services.
The bottom line is that people are being shot and murdered at record rates in Chicago. Yet, instead of trying to do something about it, lawmakers would rather help just about anyone else.