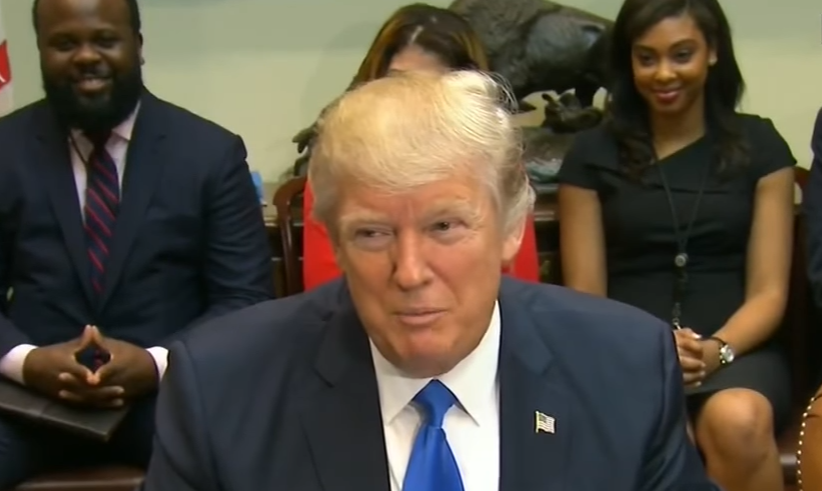 Chicago might be getting a helping hand in the form of gang members and the assistance of a pastor.
On Wednesday, the White House embraced the beginning of Black History Month with a "listening session" geared toward helping the Trump administration understand the problems facing the black community.
When an Ohio pastor was given time to speak at the event, Trump was happy to hear that people wanted to do something about the violence in the Windy City.
Dr. Darrell Scott, senior pastor of New Revival Center in Cleveland Heights, Ohio, attended the Black History Month event and told the president that he had been contacted by gang members in Chicago wanting a "sit-down" with the pastor because they felt Scott had Trump's ear on certain matters.
Scott told Trump:
They reached out to me, because they're associating me with you. They respect you. They believe in what you're doing, and they want to have a sit-down about lowering that body count. So in a couple weeks, I'm going into Chicago. I said we've got to lower that body count. We don't want to talk about anything else; get that body count down, and they agreed that the principals that can do it – these are guys straight from the streets, no politicians, straight street guys – but they're going to commit that if they lower that body count, we'll come in and we'll do some social programs.
Trump responded with encouragement, but also repeated the warning to Chicago Mayor Rahm Emanuel that the president tweeted out a little over a week ago.
Trump said:
I think that's a great idea, because Chicago is totally out of control. If they're not going to solve the problem — and what you're doing is the right thing — then we're going to solve the problem for them, because we're going to have to do something about Chicago, because what's happening in Chicago should not be happening in this country.
Whatever the solution to Chicago's problems might be, something needs to be done in order to stop the violence. People like Emanuel can stand on their soapbox and tell everyone how they're going to fix everything, but the results speak for themselves.
In the month of January, more people were shot and killed, and more people were wounded by criminals in Chicago than in January of 2016.
Chicago is still burning while Emanuel still sits in his office.
For video of the interaction, watch below: