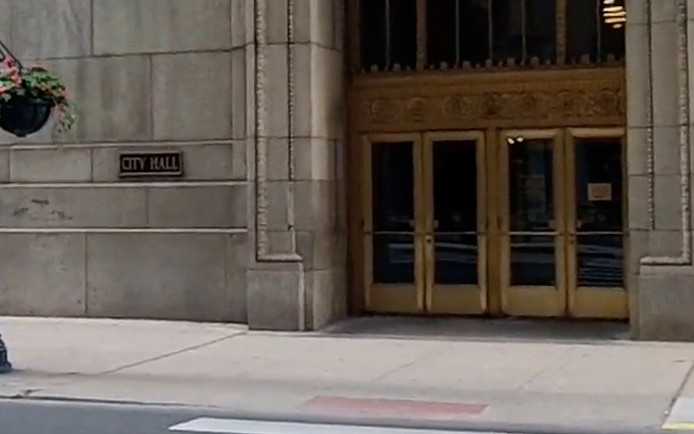 If you thought politicians in the city of Chicago couldn't get any worse, think again.
The Chicago City Council will vote Wednesday on a measure that would exclude private contractors from having to comply with local ethics rules or financial disclosures, provided they're being employed by city lawmakers.
Sound like a major potential conflict of interest to you? That's because it is.
First proposed by Ald. Leslie Hairston, the whole measure is essentially trying to re-define what transparency rules, if any, can apply to a Chicago alderman and the independent contractors he or she hires, opening the door to a host of potential ethics problems. For example, an alderman could hire independent contractor who, at the same time, also represents a company trying to get city licenses or even the ear of an alderman, and the public would be none the wiser.
But apparently, Hairston doesn't see why this lack of transparency would be a problem.
"The [contractor's] client list — it's none of anybody's business," Hairston said. "What they do for me is already out there. What they do for other aldermen is already out there. But to treat them as an employee without getting any of the benefits, to try to limit what they do, can impact their business."
The new proposed rule also brings up another problem. Essentially, the independent contractors can be classified on the books as anything an alderman wants. This provides the aldermen with a loophole, should the measure pass, in case any questionable practices are used by the contractor.
According to the Chicago Tribune:
Both full- and part-time council employees who are paid directly by the city and are at the beck and call of aldermen, however, still would be deemed city employees subject to ethics rules, Hairston said.

But just how employees paid out of the $97,000 annual expense accounts provided by taxpayers to each aldermen are classified is up to aldermen, and to some extent, the employees themselves.
There are 50 aldermen in the city of Chicago. That means that the city of Chicago uses $4.85 million each year in taxpayer money for expense accounts for aldermen that have allowed their city the shooting capital of the U.S. that's now teetering on the brink of bankruptcy, without doing anything about it that constitutes real change.
And that doesn't even include the aldermen's salaries, or the salaries of their employees. In case you didn't know, the lowest paid Chicago alderman made $104,928 in 2016.
That's a lot of taxpayer money not being put to good use.
A very vocal opponent of the measure, Board of Ethics Chairman William Conlon, commented on the proposal that most likely will be approved.
"You can give anybody any status you want. You can call them independent contractors," Conlon said according to the Tribune. "The reality is, I believe, in city government — where they are being paid in part from city funds — they have a responsibility to disclose publicly any associations that ... are called for on the statement of economic disclosure."
Crime is a way of life in the city of Chicago, whether it comes from the criminals on the streets or the criminals in office. So it should be no surprise that a measure that would help Chicago aldermen further avoid accountability would be put on the table.