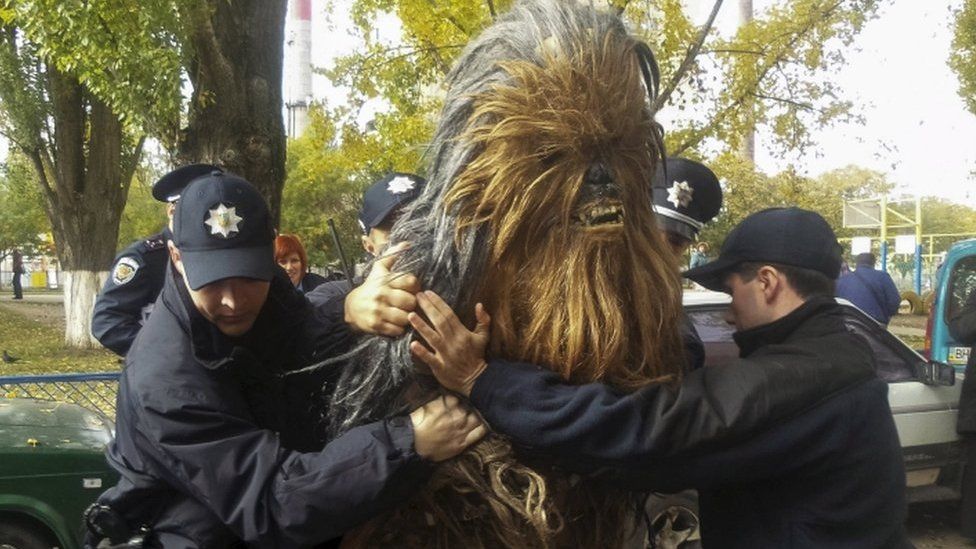 A man dressed as Chewbacca was detained by policemen in Odessa, Ukraine for campaigning for the Star Wars Sith Lord near a polling station on voting day.
Sounds like a joke, right? We sure thought so. 
It turns out that Darth Vader is the legal name for one of the city's mayoral candidates, on the ballot as a member of the Internet Party of Ukraine, BBC UK reports.   
Campaigning on voting day is a violation of local law, which ultimately led to the costumed man's arrest and monetary fine equivalent to about seven U.S. dollars.
Chewbacca reportedly explained in court that he was unable to pay his fine because his intergalactic bank does not carry a branch on this planet.
Check out footage from the voting day incident below.