So Leftist activist and comedian — I use the term "comedian" in the loosest terms possible — Chelsea Handler decided to give all of us another pearl of wisdom from her bottomless-yet-empty pit of a brain.
Handler thought it would be a good idea to post a picture of her dog — or as she says "daughter" — to push the narrative that there just aren't enough women in government.
Here's Handler's tweet. See if you can the disdain from her dog towards her: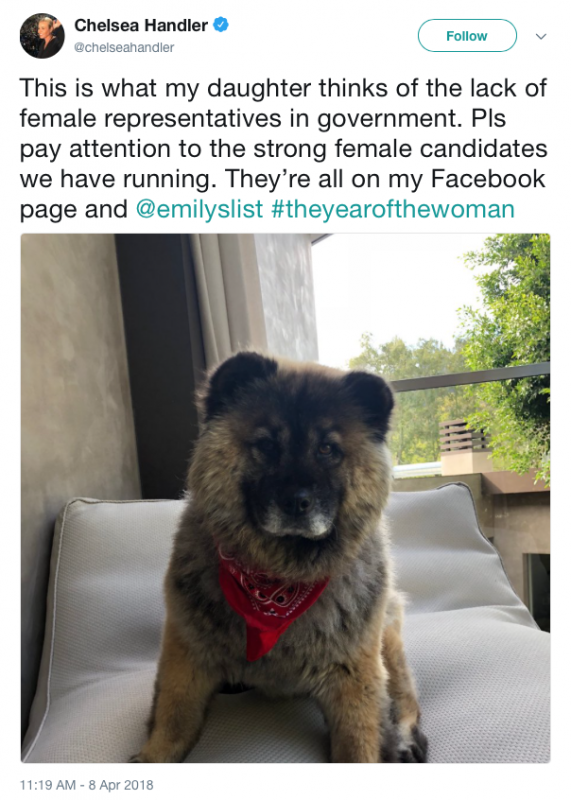 If I'm that dog, I'm thinking, 'If I have to listen to one more feminist clucking session, I'm going to choke on my Milk Bone.'
People in the "Twitterverse" weren't fans of Handler using her dog to score political points: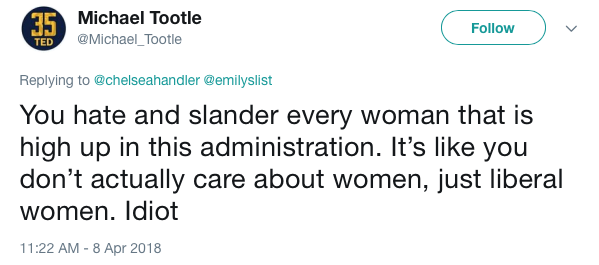 FYI, there are currently 22 female senators and 83 female representatives in Congress.
Handler's tweet is more about forced diversity — which isn't diversity at all — from a group of people that has no interest in the equality of the sexes, modern feminists.
Oh, and don't modern feminists tell us every year that it's the "year of the woman?" It's kind of getting old at this point, much like Handler.
On a side note, I can't stand it when people call their pet their child. You're a human being. That is your pet. When the dog grows out of being a puppy, does it go out and get a job like a human being? No? Then stop it.
Although to be fair to Handler, I guess she'd have to call her dog her "daughter," since she aborted all of her "other" kids.