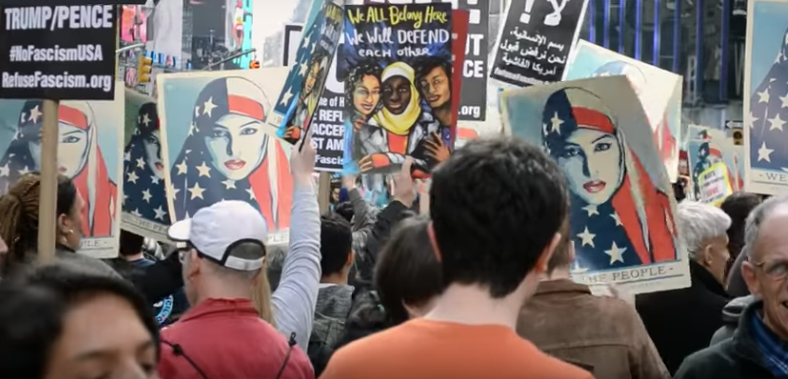 Chelsea Clinton joined hundreds of other protesters in Times Square on Sunday to proclaim, "I am a Muslim too."
Clinton tweeted on Sunday that she attended the #IAmAMuslimToo protest to show solidarity against Trump's executive order on Muslim immigration, the Mexico border wall plan, and ICE raids: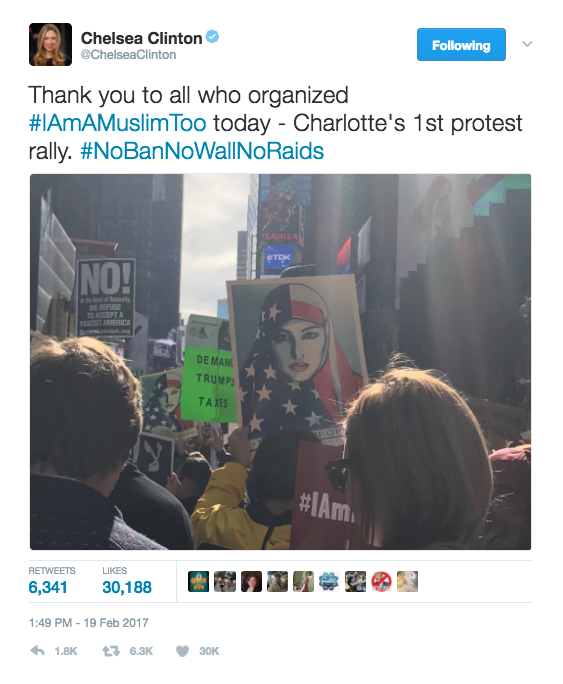 In her tweet, Clinton claims to have brought her 2-year-old daughter, Charlotte, to her first protest.
The event was led by Russell Simmons, Linda Sarsour, Imam Shamsi Ali, Rabbi Marc Schneier, and others.
The Hill reports New York City Mayor Bill de Blasio and Susan Sarandon also attended the rally.
Simmons told the audience, "We are here today to show middle America our beautiful signs and, through our beautiful actions and intention, that they have been misled."
Simmons also reportedly told the crowd, "We're using the Muslim community as a scapegoat. We are being mean to the people who are the victims of terrorism."
Clinton has been touted as a potential candidate for Sen. Kirsten Gillibrand (D-N.Y.)'s seat if she decides to run for president in 2020.
Thank you for supporting MRCTV! As a tax-deductible, charitable organization, we rely on the support of our readers to keep us running! Keep MRCTV going with your gift here!