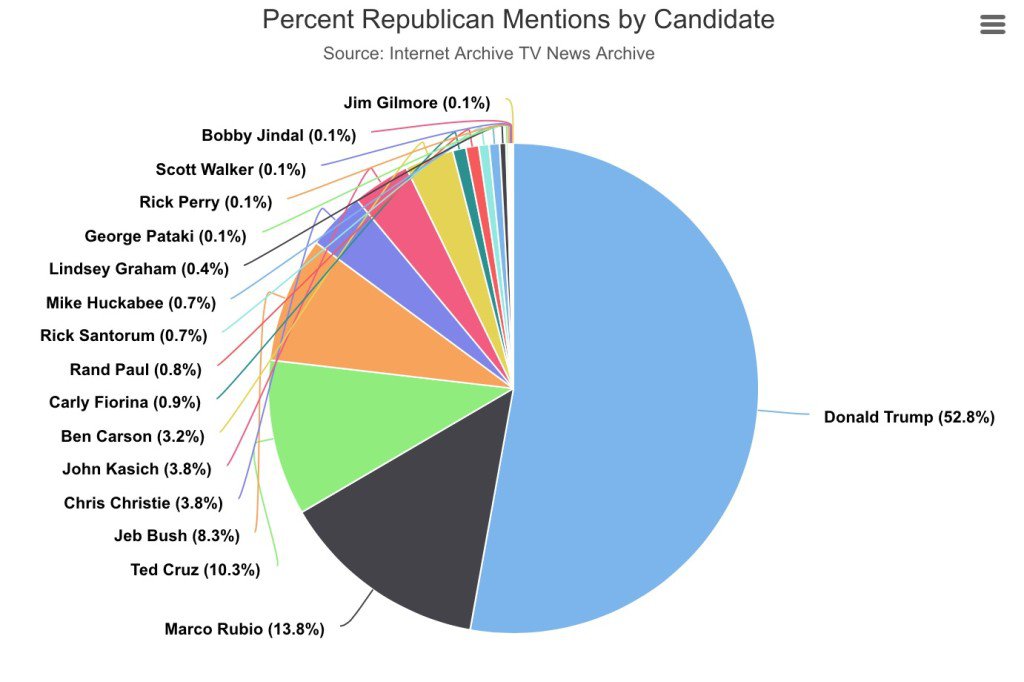 It's difficult to turn on the television these days without hearing anchors and pundits talking about Donald Trump. If you watch cable news on any given day there's also a good chance that you might see the presidential frontrunner himself discussing his plans to build a border wall, or reminding viewers just how "great" America is going to be again if he is elected president.
As it turns out, Trump has been given more media attention than all of the other presidential candidates combined.

The statistical analysts at the GDELT Project looked at data from internet television news archives and found that over the last 90 days, Trump has been mentioned 144,059 times on cable news programs. This accounts for 52.8 percent of all candidate mentions. 
Trump's closest competitor for attention on the networks was Sen. Marco Rubio, who was mentioned 37,492 times. That's a difference of 284 percent. 
While Sen. Ted Cruz surged in the media following his victory in the Iowa Caucuses, mentions of Trump dropped. However, they spiked again in the lead-up to Super Tuesday, and following Trump's wins in the majority of states that voted on March 1.  
Since Super Tuesday, discussions of Trump have risen to an all-time high.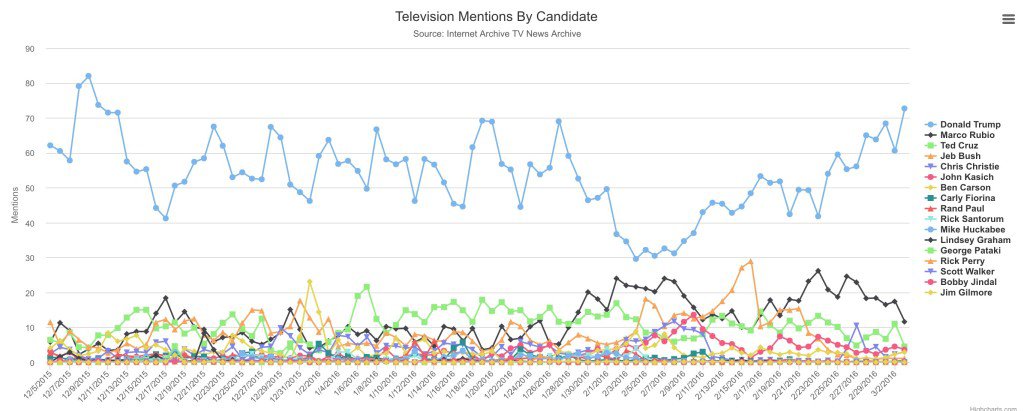 While it's difficult to determine how big of a factor Trump's dominance of the airwaves has been in his dominance of the polls, there can be no doubt that people watching cable news crave news and analysis concerning his candidacy. 
Hat Tip: Haus Rules
Sponsored Links