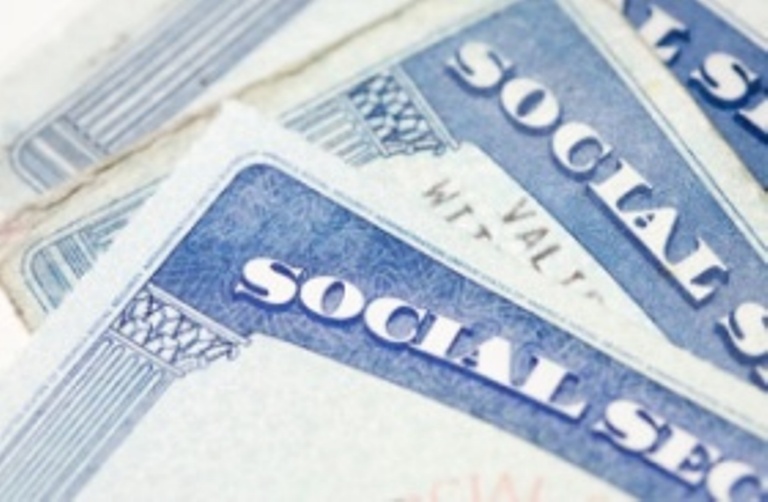 According to research by policy experts Rachel Greszler and James M. Roberts at The Heritage Foundation, Social Security's end-date is fast approaching, calculated to arrive far earlier than originally expected.
"Social Security's trustees projected in 1983 that the recently enacted Social Security reforms would keep the program active for at least the next 75 years, through 2058," reports The Daily Signal. 
With each successive annual Social Security Administration (SSA) report, however, the federal program's approach date has accelerated, Heritage experts find.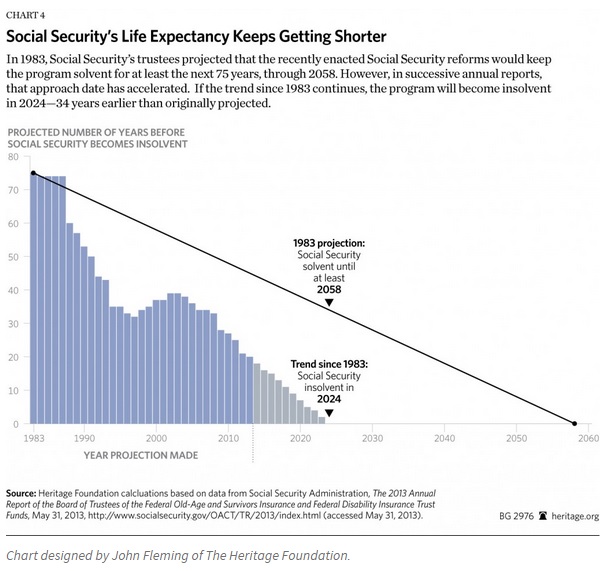 (via)
The chart above, based on data from a 2013 SSA report, depicts the trend.
"If the trend since 1983 continues, the program will become insolvent in 2024–34 years earlier than originally projected." 
MRCTV Reader,
The liberal media are terrified of the truth, especially when it leads to uncomfortable questions about their own leftist worldview.
MRCTV is the multimedia division of MRC featuring original content and aggregated videos of the news, people, and events conservatives care about.
MRCTV relies on the support of our loyal readers (and video viewers) to keep providing the news and commentary that matter to the American people, not just stories that prop up the liberal agenda.
Make a donation today. Just $15 a month would make a tremendous impact and enable us to keeping shining the light where the liberal media are afraid to tread.
— The MRCTV Team
DONATE
Connect
Sign up for our MRCTV newsletter to receive the latest news.
Sponsored Links