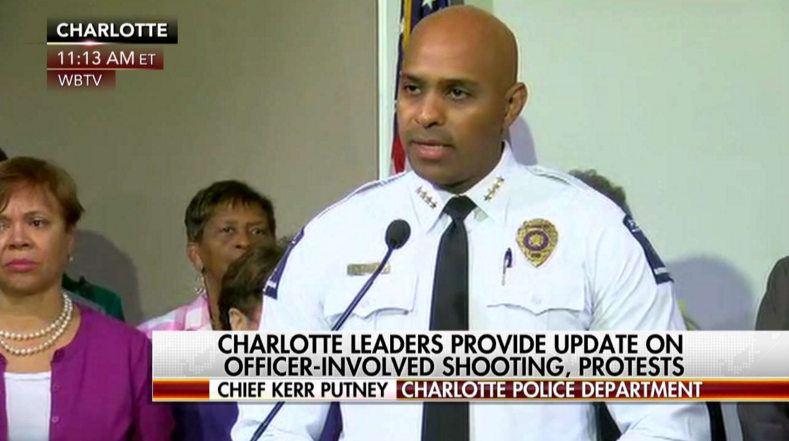 (Image via Twitter) 
Charlotte Police Chief Kerr Putney announced at a press conference on Friday that the suspect who shot and killed a man during the violent riots in Charlotte on Wednesday has been arrested.
Wednesday night, violence erupted in downtown Charlotte, a second night of unrest after an officer-involved shooting of a black man.
One man was fatally shot. Several were injured, including three police officers.
The officers sustained non-life threatening injuries, one treated for a minor hand injury and the other two for being sprayed by a chemical agent by protesters, Chief Putney told reporters.
Protests continued on Thursday, though relatively peaceful. Chief Putney said there were three arrests that night.
"I'm still optimistic," he said. "I'm still proud of our city."
There is a midnight curfew in place in the city of Charlotte.
Putney called the curfew a helpful "tool to help us maintain order."
The case of Keith Lamont Scott fatally shot by a police officer has officially been turned over to the State Bureau of Investigation.
Check out a clip from Chief Putney's remarks below.