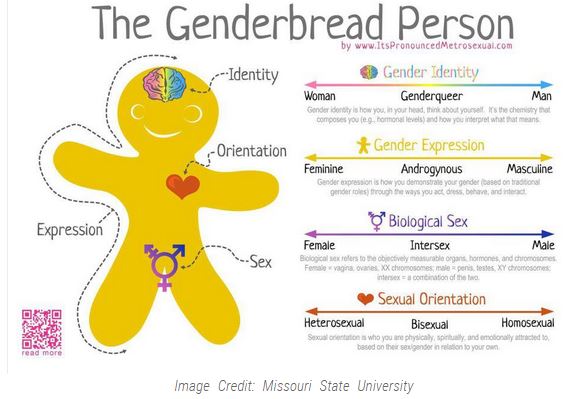 In the latest blatant example of bullying from the left, a Bay Area high school's freshman English classrooms were taken hostage by the school's "Queer Straight Alliance" group and grilled about each student's opinions on gender and sexuality on Jan.29, a legal complaint charges.
Pacific Justice Institute ("PJI"), a California-based legal firm that represents religious freedom cases, has taken on the case and sent a letter to Acalanes High School on Feb. 4 calling out the school for violating both parental consent rights and the students' Constitutionally-protected rights to privacy in matters of sexuality and morality. PJI has demanded the school be an open book on the matter and provide any public records, email correspondences that approved this action.
Here is what happened, according to the press release from PJI:
"Students reported that, on Jan. 29, members of the school's Queer Straight Alliance (QSA) took over all freshmen English classes to grill students about their beliefs and their parents' beliefs on LGBT issues.  The QSA had students step forward to demonstrate whether they believed that being gay was a choice and whether their parents would be accepting if they came out as gay.  Students who did not step forward were ridiculed and humiliated. 

The QSA also gave students a handout of LGBT terminology such as "pan-sexual," "demi-sexual," "gray gender," and about a dozen other terms.  The QSA also had students line up to demonstrate where they fell on the "gender spectrum."
Brad Dacus, President of PJI called out the school for permitting this act of bullying:
"Singling out students for ridicule based on their moral or political beliefs is a Marxist tactic that should have no place in the United States of America. We're not going to put up with this intimidation and interrogation of students, and it's also time for other community members to join PJI and the parents we represent in speaking out against the outrages happening in their school district."
Dacus and PJI have good reason to complain. This isn't the first incident of sexual propaganda and intimidation students have undergone at Acalanes High School.
In December, ninth-graders at the school were given a Sex-Ed lesson where students had to fill out a checklist asking if they were "ready for sex" and were given a "genderbread person" handout  to "teach" the students about the many spectrums of gender identity.
Parents found out that the lesson was taught by Planned Parenthood employees - a fact undisclosed to them prior to the lesson. Parents found the instructors on Twitter, one of whom deemed herself a "pleasure activist" and another who works at a sex toy porn shop in Berkeley called "Good Vibrations." 
Naturally parents were upset about the lack of disclosure about the content and nature of the lesson. Parents old Fox News that they were not informed neither about Planned Parenthood's involvement in the lesson nor about what the course entailed. Parents in the district started a petition asking for Acalanes High School to provide a preview course to parents so they know exactly what their kids are being taught. The school defended their use of Planned Parenthood employees and called the instruction "age-appropriate" with "objective and medically accurate information."
Earlier this year, parents complained when a high school in Southern California banned all Christian books from its library, condemning them as "sectarian material."