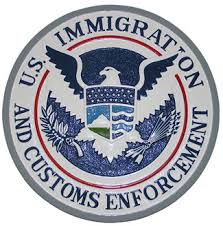 'Tis the season for FOIA.
The Customs and Border Patrol (CBP) admitted that they did forget about a few FOIA requests back in 2012.
A spokesperson from Customs and Border Patrol (CBP) told MRCTV that the 12,000 unanswered requests in boxes set aside unanswered had been answered.  
CBP's FOIA office didn't really disclose why these requests were set aside, but the office did provide an explanation for why they were stashed in a corner.
"All 12,000 requests in question have been fully processed and closed," the spokeswoman said.  "The current CBP FOIA office does not have the history of why these requests were set aside."
The Washington Examiner wrote that the government accountability office had reported that CBP had boxed up 12,000 FOIA requests and had not answered them, but CBP says they are trying to change their FOIA reporting procedures.
The GAO report says:
 "DHS has reported processing approximately 200,000 FOIA requests in FY 2013—the most of any federal government agency. Moreover, requests have more than doubled since 2009, and it also has reported the largest backlog of unprocessed requests of any federal agency. At the end of FY 2013, approximately half of all reported backlogged federal FOIA requests (about 50,000 of 95,000) belonged to DHS."
The same spokesperson said to MRCTV that these procedures were implemented in 2013, just a year after CBP forgot about the stacks of FOIA requests.
The cost to operate the entire FOIA program can be found in the annual DHS FOIA report.  You can find it here: