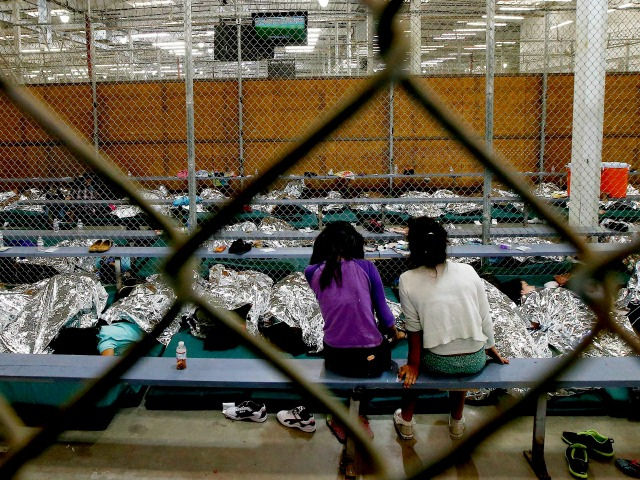 U.S. Customs and Border Protection caught nearly three times as many illegal alien family units in the first month of FY2016 than it did in the first month of FY2015.
According to CBP, border agents apprehended 6,029 family units crossing the Southwest U.S. border illegally during the month of October. That number is 179 percent higher than the 2,162 family units the agency caught in October of last year.
CBP also caught close to twice as many unaccompanied children in the first month of FY2016 than they did in the first month of FY2015.
The agency reports it apprehended 4,973 unaccompanied illegal alien children (UACs) at the U.S.-Mexico border in October. That number is up 97 percent from the 2,519 UACs that border agents apprehended in October of last year.
Of those who were caught last month, 3,921 kids were from Honduras, El Salvador and Guatemala. Another 990 were from Mexico.
MRCTV Reader,
The liberal media are terrified of the truth, especially when it leads to uncomfortable questions about their own leftist worldview.
MRCTV is the multimedia division of MRC featuring original content and aggregated videos of the news, people, and events conservatives care about.
MRCTV relies on the support of our loyal readers (and video viewers) to keep providing the news and commentary that matter to the American people, not just stories that prop up the liberal agenda.
Make a donation today. Just $15 a month would make a tremendous impact and enable us to keeping shining the light where the liberal media are afraid to tread.
— The MRCTV Team
DONATE
Connect
Sign up for our MRCTV newsletter to receive the latest news.
Sponsored Links