Removal of a number of statues, including one of Mary and baby Jesus and other Catholic icons from the campus of a California Catholic school has raised concerns among some parents.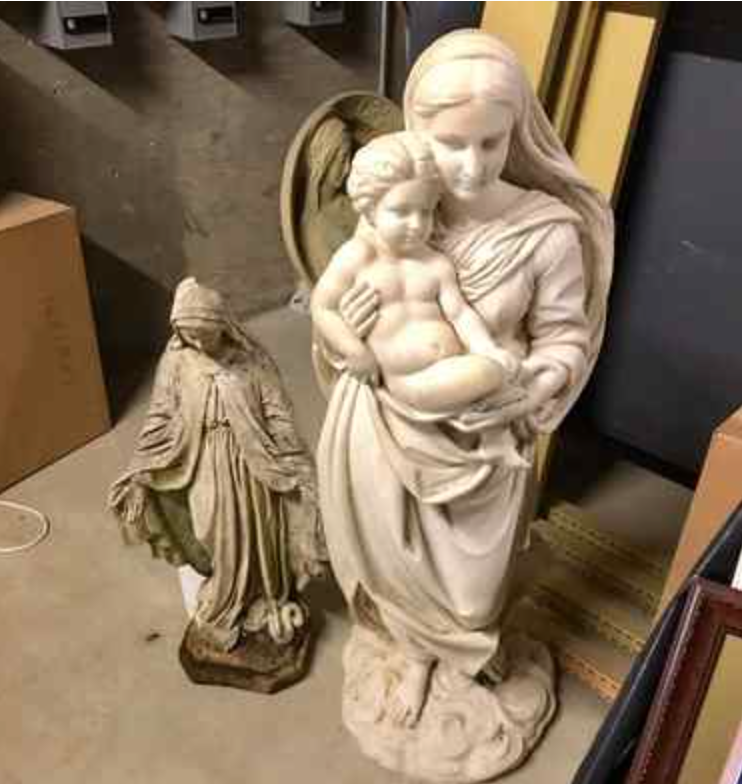 (Courtesy Photo/Marin Independent Journal)
The removal and relocation of several statutes at the campus of San Domenico School in San Anselmo is causing concern according to the Marin Independent Journal.
According to the Journal:
In an email to the school's board of directors, Dominican Sisters of San Rafael and the head of school, Shannon Fitzpatrick objected to the removal of the statues and other steps the school has taken in an effort to make the school more inclusive.

'Articulating an inclusive foundation appears to mean letting go of San Domenico's 167-year tradition as a Dominican Catholic school and being both afraid and ashamed to celebrate one's heritage and beliefs,' wrote Fitzpatrick, whose 8-year-old son attends the school.
Fox News is reporting that the majority of the schools' students are not Catholic.
"Over the last few years we've had fewer Catholic students as part of the community and a larger number of students of various faith traditions," Cecily Stock, Head of the School said. "Right now about 80 percent of our families do not identify as Catholic."
"If you walk on the campus and the first thing you confront is three or four statues of St. Dominic or St. Francis, it could be alienating for that other religion, and we didn't want to further that feeling," Amy Skewes-Cox, who chairs the school's board of trustees told Fox News.
Skewes-Cox said, at least 18 of the school's 180 religious icons remain on the school's grounds.
For more from the Marin Independent Journal, click here.