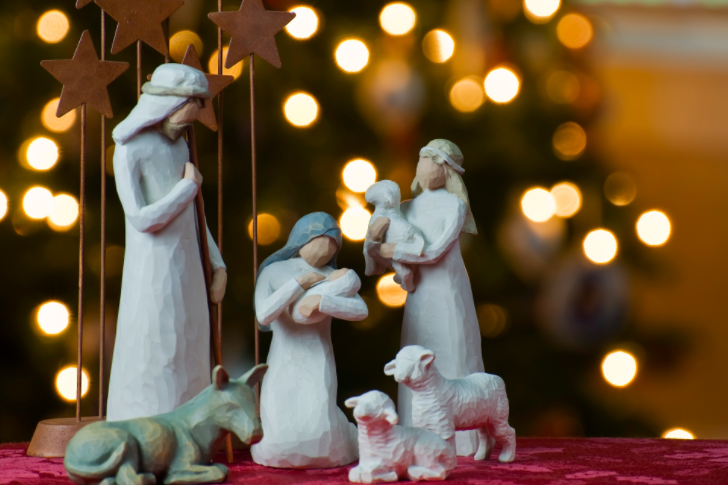 Image via Wikimedia Commons – Jeff Weese
A Catholic priest in Northern Ireland is calling on Christians to stop using the word "Christmas" to celebrate the birth of Jesus Christ.
Father Desmond O'Donnell, who leads a congregation in Cleenish Parish in County Fermanagh, says that the word "Christmas" has been "hijacked" by secular traditions and should be abandoned altogether.
"We've lost Christmas, just like we lost Easter, and should abandon the word completely," said O'Donnell. "We need to let it go, it's already been hijacked and we just need to recognize and accept that."
The priest said that he does not seek "to take anything away from anyone" but is "simply asking that space be preserved for believers for whom Christmas has nothing to do with Santa and Reindeer."
"My religious experience of true Christmas, like so many others, is very deep and real - like the air I breathe," he said. "But non-believers deserve and need their celebration too, it's an essential human dynamic and we all need that in the toughness of life."
O'Donnell warned that if the Catholic Church does not move to replace "Christmas" with another word, "secularization and modern life will continue to launder the Church."
"It will start to institutionally break down, I've already seen it happening around the world in Malta, Poland and Uruguay, and it's starting to happen in Ireland," he said. "It's like watching the same movie over and over again - the Protestant Churches are battling too."
"For many people God is just a word representing someone to blame in their calamity or a crutch to lean on in a time of distress," O'Donnell went on, "and the reality is that 'Christmas' no longer means Christmas."
As to a possible replacement word, he didn't offer one. 
What do you think of Fr. O'Donnell's call to replace "Christmas" with another word? Let us know in the comments section below.
Thank you for supporting MRTV! As a tax-deductible, charitable organization, we rely on the support of our readers to keep us running! Keep MRCTV going with your gift here!