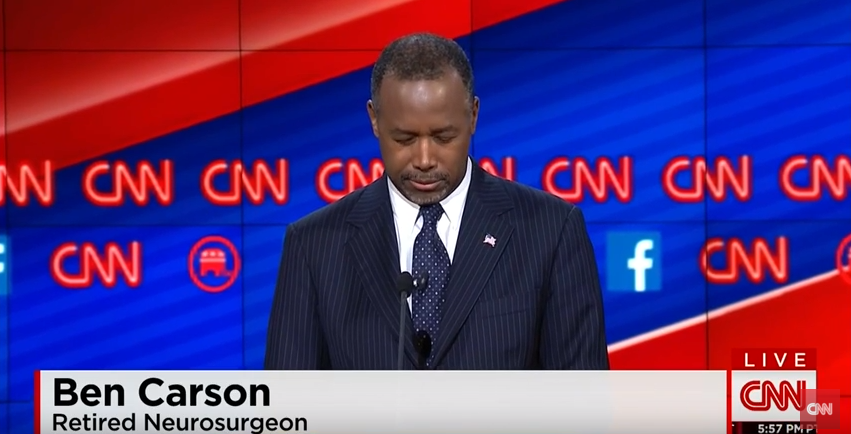 Image via Screenshot
During the CNN Republican primary debate in Las Vegas, Nevada on Tuesday, each candidate attempted to squeeze in as much as possible into their opening statements within the designated time allowed. 
In his opening statement, instead of talking a mile a minute, contender Dr. Ben Carson asked for a moment of silence for the victims of the San Bernardino terror attack.
He then made a powerful analogy, comparing America to patients he had during his time as a pediatric neurosurgeon:
"As a pediatric neurosurgeon, I frequently faced life and death situations and had to come up with the right diagnosis, the right plan, and execute that plan, frequently with other colleagues," he began.
"Right now, the United States of America is the patient, and the patient is in critical condition, and will not be cured by political correctness and will not be cured by timidity," said Carson.
"And I am asking the Congress, which represents the people, to declare war on ISIS so that we can begin the process of excising that cancer and begin the healing process and bring peace and prosperity back to America."
Watch the moment of silence and listen to Dr. Carson's remarks below.