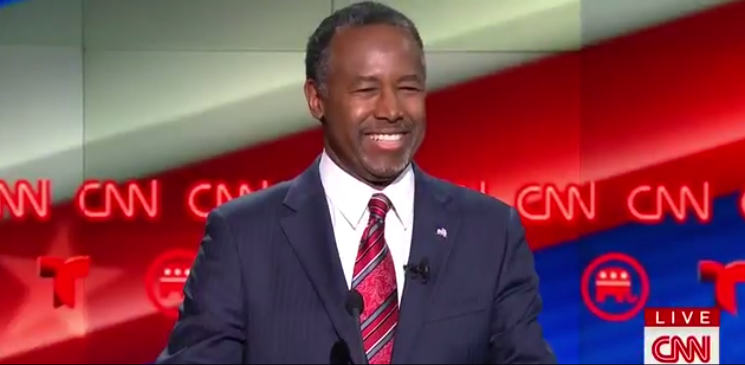 (Image via Screenshot)
Dr. Ben Carson received little to no airtime during Thursday's CNN Republican presidential debate.
The retired neurosurgeon seemed to have been forgotten by the moderators as fights broke out throughout the night among his rivals.
"Can somebody attack me, please?" Carson asked.
The audience burst out in laughter and applause. Even Carson had to laugh at the situation, no doubt out of frustration.
Check out the moment below.