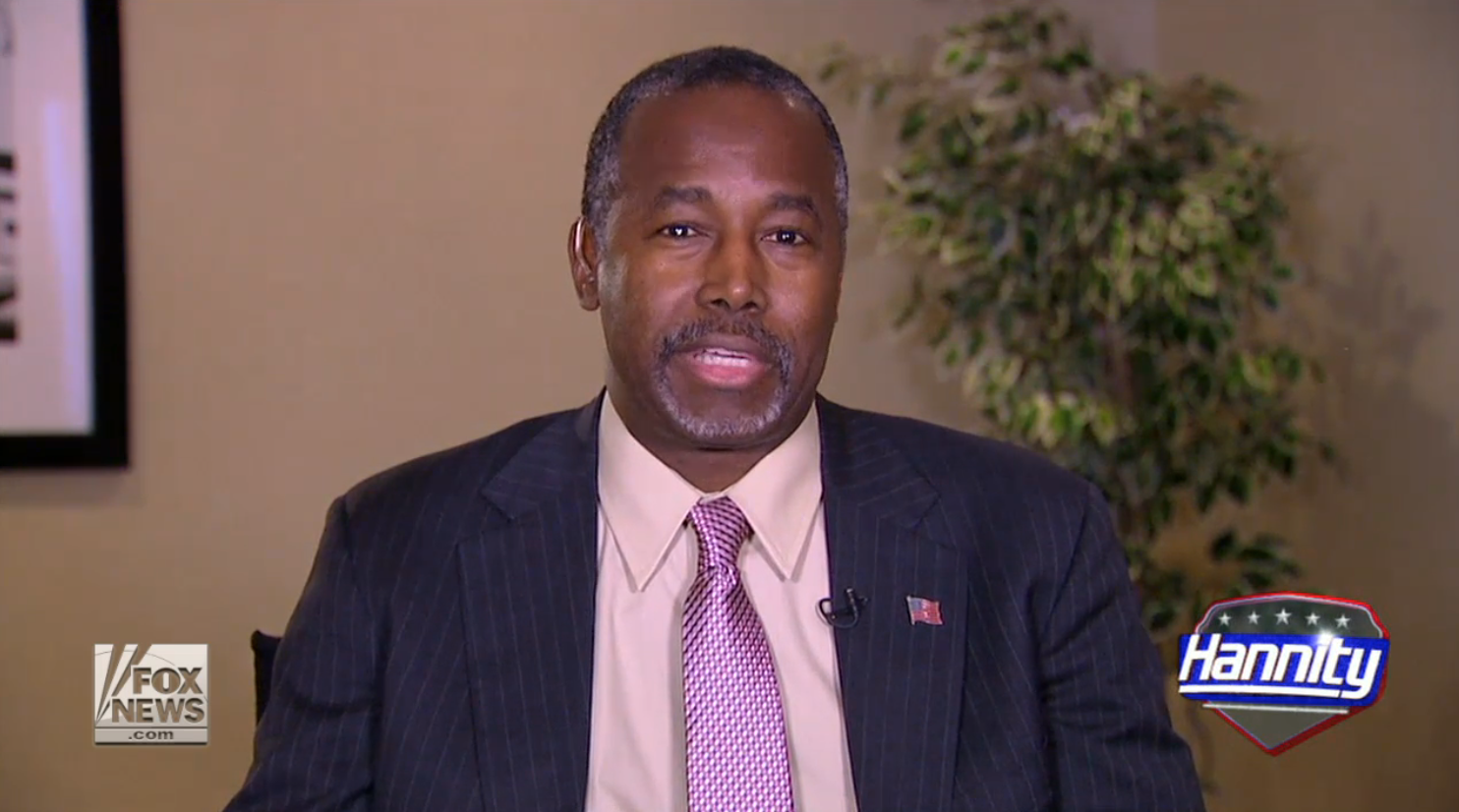 On "Hannity" Monday night, Republican presidential candidate Dr. Ben Carson criticized both President Obama and the Democratic candidates for refusing to use the words "radical Islamic extremism" when discussing the Paris terror attacks. 
"I find it interesting that they are willing to use the term 'ISIS,' because the 'I' in ISIS is 'Islamic,'" said Carson. 
"So they're not really being very consistent. But obviously, the terrorism that's growing and spreading around the world is coming from that base."
The retired neurosurgeon argued that imams, clerics, and moderate Muslims in general need to speak up and "condemn the radical elements" of Islam. 
"What we need to do is encourage the imams and clerics to come out and condemn the radical elements of that faith," he added. 
"I grew up in Detroit. I've always known a lot of people in the Muslim community, and many of them are patriotic, wonderful people who don't believe in that radical stuff," Carson went on. 
"But somebody needs to come out and make that distinction, because we need to to have a way to tell who are our friends and who our friends are not."
Listen to Dr. Ben Carson's full remarks in the video clip below.