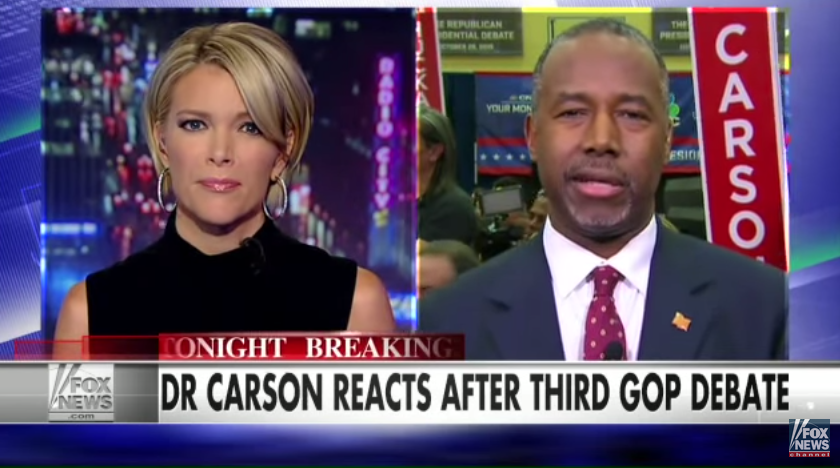 Following the CNBC Republican primary debate in Boulder, Colo. on Wednesday, presidential candidate Dr. Ben Carson joined "The Kelly File" to discuss how liberal media bias stole the night's spotlight this time around. 
"They obviously have an agenda," Carson said - echoing comments he made earlier to MRCTV.org  about the "secular, progressive agenda" of the CNBC moderators. "When I compare them to the kind of questions that were asked of the Democrats in their debate, the difference is night and day."
"The thing that was really encouraging to me was that the audience was able to pick up on the bias," he said. 
"They were able to act accordingly," Carson added.
The retired neurosurgeon went on to say that he thinks viewer reaction to the debate shows that the American people are "sick and tired" of the liberal media actively pushing an agenda on its audience members. 
"I think they're sick and tired of it. I know I am," said Carson.
Listen to the rest of his remarks in the short video clip below.