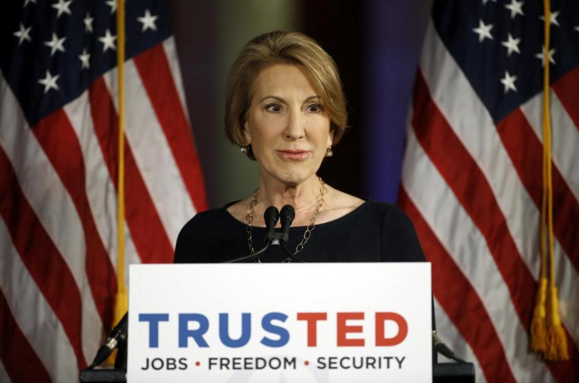 (Image via Twitter)
Former Republican presidential candidate Carly Fiorina is being vetted by Ted Cruz's campaign as a potential vice presidential pick, a top Fiorina aide tells NBC News.
Cruz campaign manager Jeff Roe announced via Twitter on Monday that they are going through "the normal processes associated with picking a running mate."
The Cruz campaign did not provide any further details as to who else is on their short list of vice presidential picks.
Fiorina, a former Hewlett-Packard CEO, endorsed Cruz earlier this year. She continues to campaign on his behalf.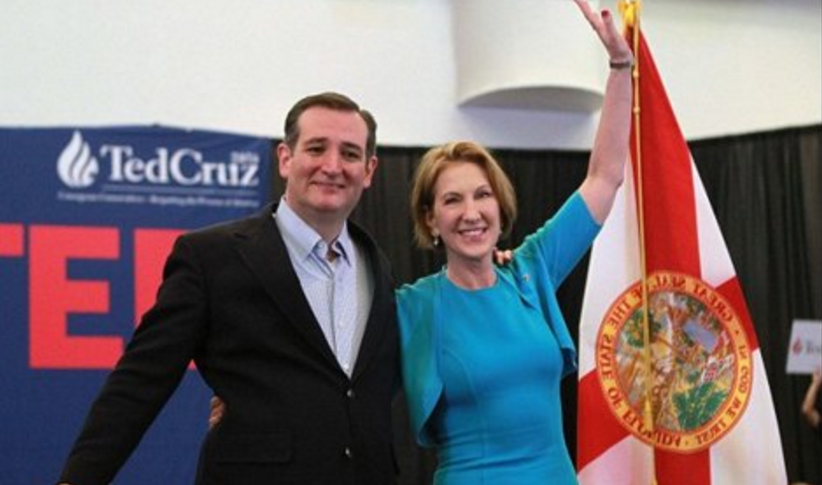 (Image via Twitter)