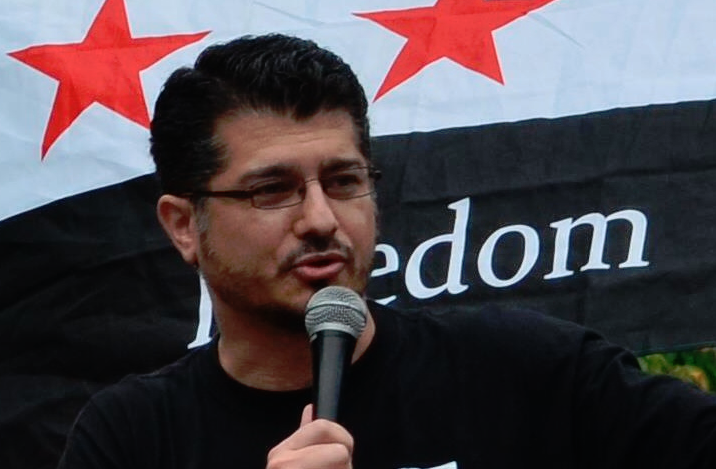 You know people can translate what you write no matter the language you write it in, right?
The head of the Los Angeles office for the Council on American-Islamic Relations (CAIR), Hussam Ayloush, tweeted out a phrase in Arabic for all of his followers on Twitter to replicate.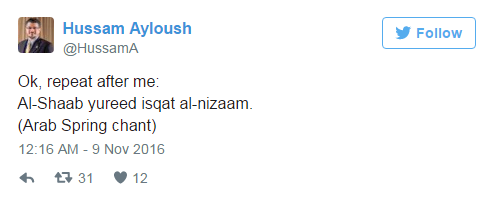 According to Sean Hannity and Daniel Pipes, the sentence that Ayloush wrote in his tweet in Arabic translates to "The people wants to bring down the regime."
I wanted to double-check these sources, so I used Google's translation feature to make sure what Ayloush said was actually said. The only difference is that I used the actual Arabic vocabulary and cross-referenced it with the English letters that Ayloush used.
Here's the proof:

The tweet came the night of the election when it looked more and more like Republican nominee president-elect Donald Trump was going to win the Oval Office.
As you saw above, Ayloush also went to the trouble of including a reference to the Arab Spring. The Arab Spring was the revolution set off in late 2010 that induced civil wars among Muslim nations and created the increased unrest in the region that we all see today. Some even attribute the Arab Spring as a catalyst for extremism and influencing the eventual rise of the Islamic State.
Ayloush has since walked back his Twitter comments saying that it was an inside joke among Muslim, and if you're not Muslim, you simply don't get it.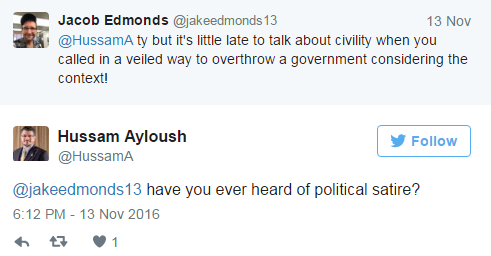 Ayloush went to the trouble of continuing to respond to the same Twitter user, and he even resorted to condescension in his response.

We get it, Hussam.
We get that CAIR is just an arm of Hamas. Even the United Arab Emirates listed CAIR as terrorist organization back in 2014.
If it was indeed "political satire," maybe next time put an "lol" or a "haha" next to it. The whole world doesn't follow the Muslim faith no matter how badly you want them to.
Thank you for supporting MRCTV! As a tax-deductible, charitable organization, we rely on the support of our readers to keep us running! Keep MRCTV going with your gift here!