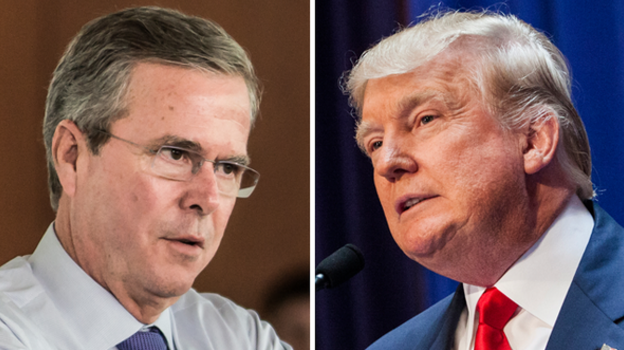 Image via Twitter
Republican presidential candidate and former Florida Gov. Jeb Bush on Monday challenged fellow GOP contender Donald Trump to a one-on-one debate "any time, any place." 
"Speaking to a gathering at the Forum Club in Palm Beach, Fla., Bush was asked by the moderator what he would say to Trump if he were to walk in the room at that moment," reports The Hill. 
"Donald, I'll take you on one-on-one in a debate, any time, any place," said Bush. "You name it and I'll do it."
"Bush has been on the attack against Trump in recent weeks," The Hill explains. "At the Republican presidential debate in Las Vegas on Dec. 15, he rebuked the business mogul as a 'chaos candidate' and declared, 'You're not going to be able to insult your way to the presidency.'"
Bush's frustration with Trump on and off the debate stage is no secret.
Whether the two will meet prior to the next debate on Jan. 14 in Charleston, S.C. remains to be seen. Trump has yet to issue to a response to Bush's comments.