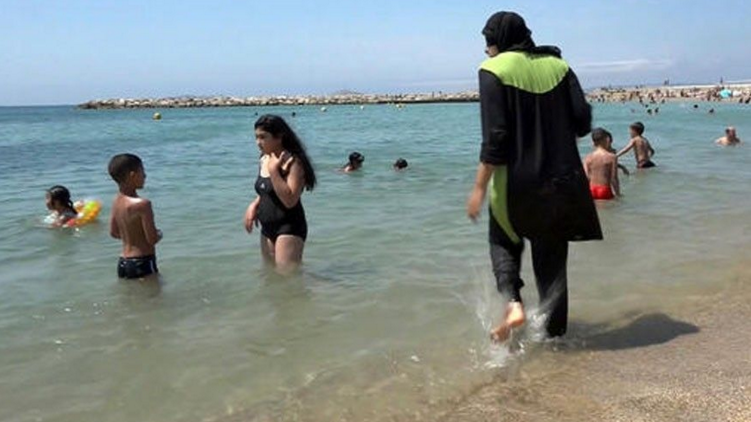 (Image via Twitter)
The French city of Cannes has banned full-body, head-covering swimwear or "burqinis" from its public beaches.
The ban comes as France is on high alert following the deadly truck attack in nearby Nice and the recent terror attack on a Catholic church in Normandy.
Cannes Mayor David Lisnard issued an ordinance in late July forbidding the Islamic attire:
"Access to beaches and for swimming is banned to any person wearing improper clothes that are not respectful of good morals and secularism," it reads. "Beachwear which ostentatiously displays religious affiliation, when France and places of worship are currently the target of terrorist attacks, is liable to create risks of disrupting public order."
The ordinance will be in effect through August. Violators will be fined 38 euro, approximately $42 USD. 
Critics worry that the measure could alienate French Muslims.
The League of Human Rights (LDH) and the Collective Against Islamophobia in France (CCIF) plan to challenge the ban in court as "discriminatory and unconstitutional," reports BBC.