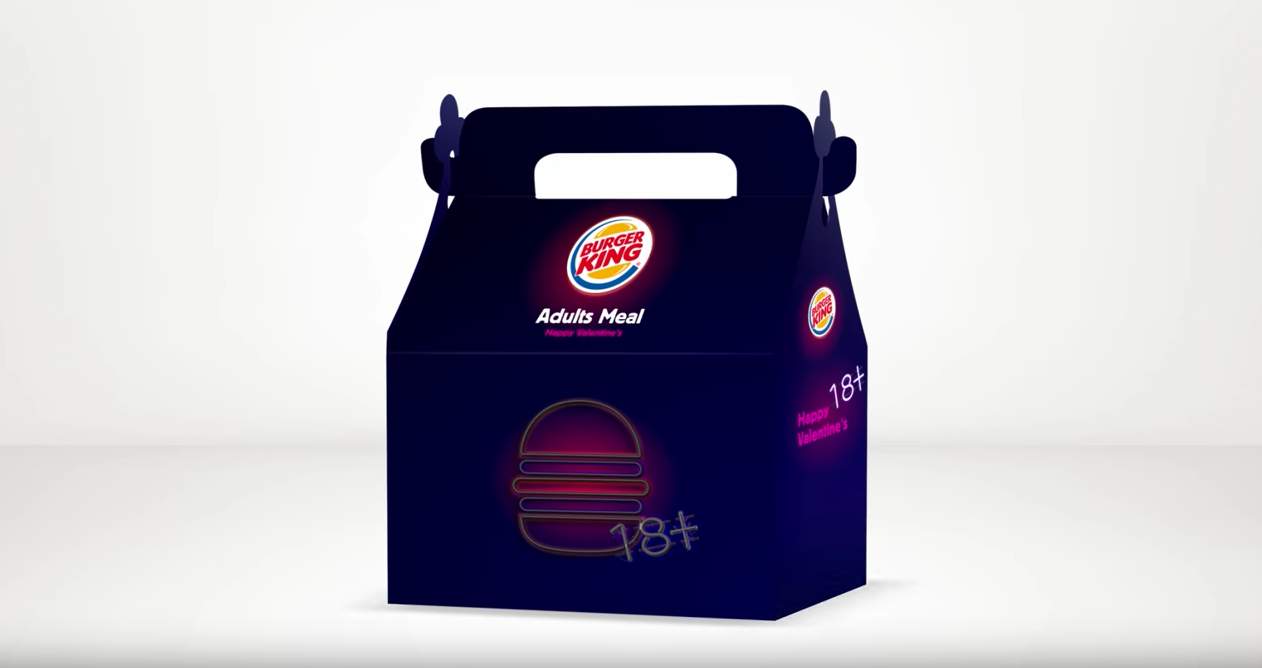 Burger King locations across Israel are offering a special Valentine's Day meal combo that includes an "adult" toy.
Adweek reports Burger King Israel is offering an adult version of the kid's meal that includes two Whoppers, two French fries, two beers, and one "romantic ADULT TOY."
An advertisement for the special posted on YouTube shows the meal's "toy" will include either a feather duster, head massager, or blindfold.
The ad says, "Kid's meal? That's for kids."
According to USA Today, the special is only available after 6 p.m. and customers must be over 18 to purchase the meal.
The advertising campaign for Burger King Israel is being done by Leo Burnett Israel.
A representative for Leo Burnett Israel confirmed to Mashable, "This is not a prank."
The official Burger King Israel even promoted the event on its Facebook page.